DESIGN IDEAS IN OPEN KITCHEN
Because of the interest and curiosity of many people to cook, kitchen designs are also increasing their importance in homes. One of the culinary trends that emerged in this direction and spread every day is open kitchens. Open kitchens, above the name; are combined with the living room and are integral, the kitchens in the exhibition view. In these kitchens, the oven, fridge and sink are hidden to create a stylish and harmonious image in the field of vision, and the kitchens have both a living and dining room shape.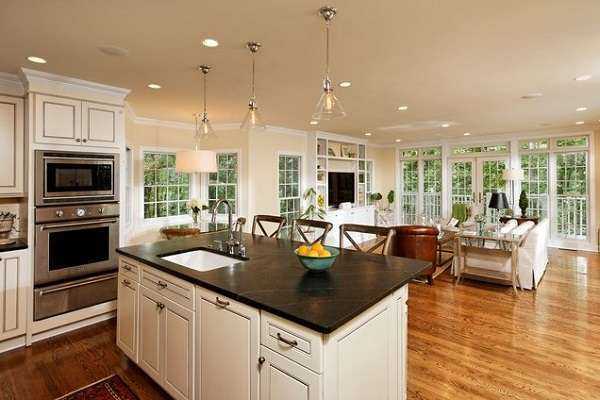 The biggest advantage of open kitchens is the range of motion and spaciousness it provides. Instead of a dysfunctional kitchen tucked into a narrow space, a kitchen that you can open when you enter, a kitchen that you can eat comfortably will greatly increase your choice of living. You do not need a large area for this. With good planning and design, you can create a convenient, stylish kitchen and dining area.
In open kitchens, it is very important that the color and style used between the kitchen and the living space are compatible with each other. In fact, you can easily integrate the transition between the two spaces that are different. The colors you use, the wallpapers, the wood-to-metal furniture details are the influential parts of this harmony.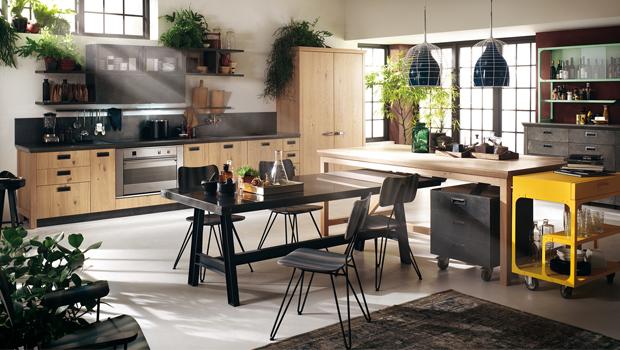 The best part of these kitchens is that you can chat with your guests whilst taking care of cooking. You can bring your meals into the ready-to-eat atmosphere without being stuck in the kitchen while welcoming your guests. Especially the center of the kitchen house is ideal for those who spend a lot of time here.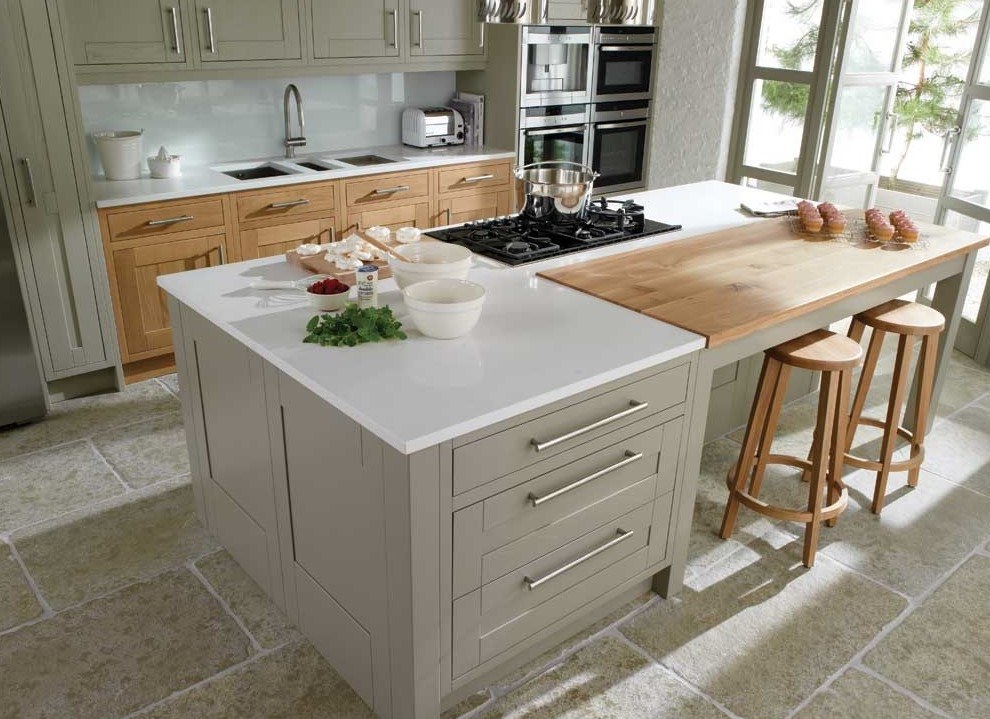 The use of island counters is a preference we often see in open kitchens. If your place is convenient, with the right shape and size choice, it will provide you both storage and working possibilities. By adding a few stools to this area, you can use it as both a dining area and a resting area.
The biggest problem in these kitchens is the ventilation. It must use a good ventilation system and a powerful aspirator. Especially nowadays, thanks to the increasing variety of products, you can easily find suitable models for decorating your kitchen.
One thing to keep in mind in open kitchens is to create enough closet space. Since everything that is done in these kitchens is in the middle, it is very important that the cabinet capacity to hide them is sufficient. Because you do not want your guests to see dirty dishes and plates left in the middle of a meal. You can also hide kitchen utensils inside cabinets and remove the messy appearance. Thus, your kitchen cabinets will also look like a furniture.
Finally, it is important to remember that open kitchens also save space by putting the corridor or transition area between the living room and kitchen into the active use zone of the house.