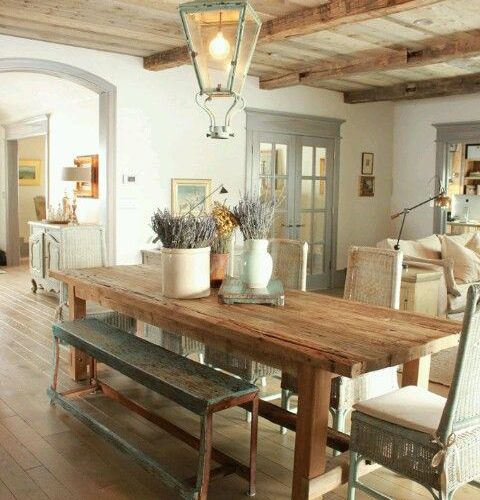 COUNTRY STYLE DINING ROOM DESIGN
Country-style dining rooms create a traditional atmosphere in homes with durable wooden tables, chairs and flooring. The walls are painted in white color, contrasting with the wood-colored furniture, providing perfect harmony. Wooden dining tables, colorful striped and floral chairs, wooden console and buffets are the main features of the country dining rooms. You can design a bright and spacious dining room by combining colorful chair upholstery with white. If you are looking for exquisite elegance in your dining room with its natural color tones, take a look at the country style …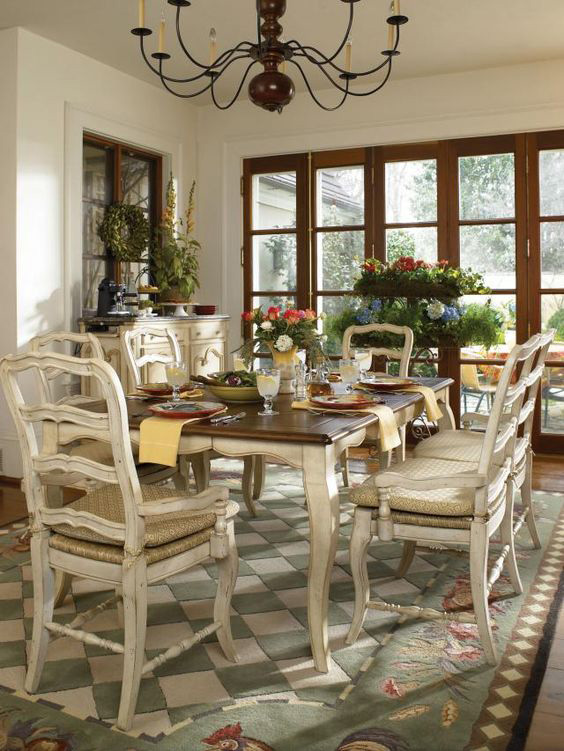 You can bust your appetite in country dining rooms, which creates a warm and friendly atmosphere. You know that it is important for everyone to welcome guests. So, you can find a friendly conversation environment in the country style dining rooms accompanied by the food you prepared for your guests. You can prepare the most natural environment for your guests coming to your house.
Country style decorations do not use only white and earth tones. You can also achieve this style by combining your light color furniture with pastel colors. Country furniture usually uses light wood materials. The raw materials of the furnitures are supplied from spruce and fir trees that have completed their life. In polish colors, walnut and maple shades that do not disturb nature of the tree are often preferred.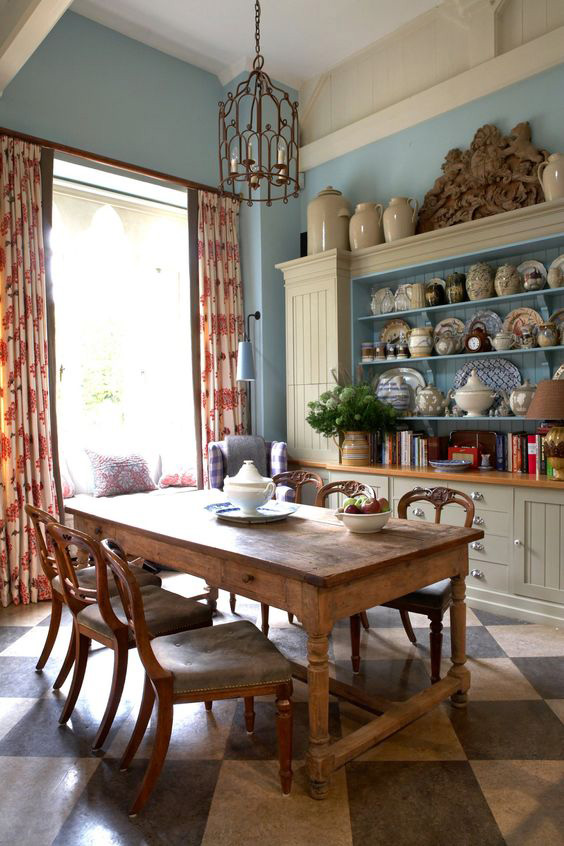 In the country dining room decorations, you can use colorful floral patterned curtains. This preference can have a dynamic impact on the dining room, which is on a plain and natural line. Wooden flooring can be woven with bamboo or bamboo and wicker designs. In the dining room wall decorations, you can create a traditional atmosphere reminiscent of antiquities, using patterned wallpapers and animal figures. You can support the country style with accessories by decorating the buffet and other units with copper or ceramic ornaments.