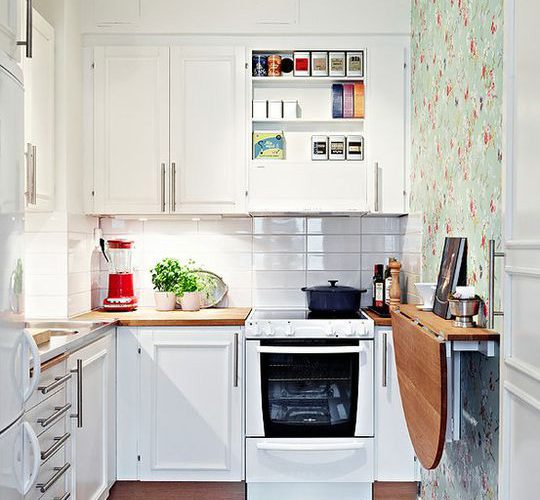 SMALL KITCHENS MAKE HANDY
The kitchen is the most time-consuming area in the house. For this reason, it is very important to have a useful kitchen. Everyone dreams of a great kitchen. It can comfortably cook, move, fit kitchen utensils… But the ingenuity is to create this environment in small kitchens, not in big kitchens. Working in narrow kitchens and creating storage space can be difficult. But it's easy to do it with rational solutions…
The regularity of your kitchen gives you more work space. For this reason, you should use storage areas in your kitchen most efficiently. For example; you can store space-consuming items such as water heaters, coffee machines, kitchen robots in cupboards instead of keeping them on the countertops. While placing your kitchen cabinets; you can provide a layout by placing your favorite items on the lower shelves and placing the items you rarely use on the upper shelves.
If your closets are inadequate for your kitchen utensils, you can take advantage of the walls. You can store small items such as cups and spices by hanging wooden shelves on the walls. You can also use wall hangers for vehicles such as buckets, spatulas.
If you want to eat food in your kitchen but you do not think there is enough room for the food table; foldable and wall mounted tables. If you have an island counter, you can decorate this counter with bar chairs instead of the kitchen table. Foldable chairs instead of folding chairs, portable chairs and stools can create space for you.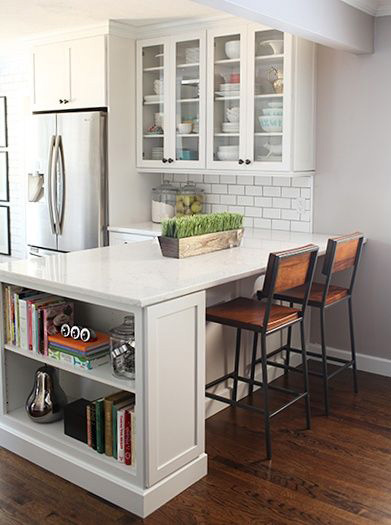 The big point is the small kitchens; is to use light colors in the decor. You can paint your walls white, light blue or powdery pink, and you can choose light colored glass detailed models in your cabinets.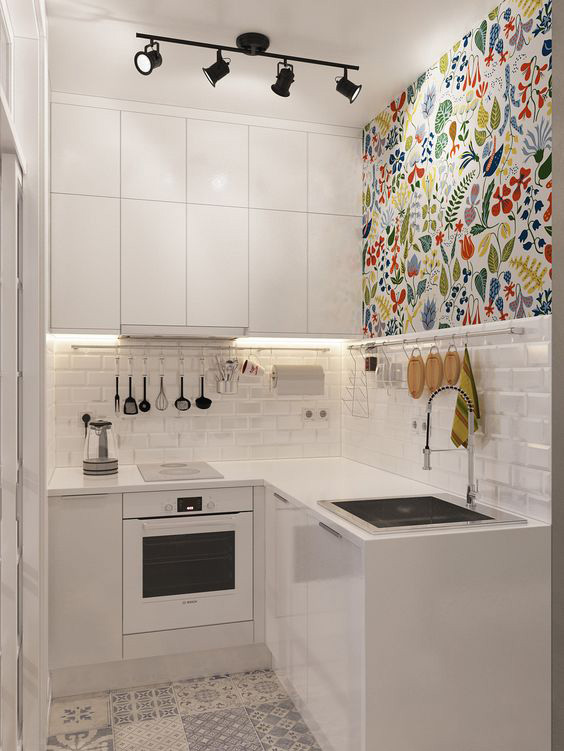 The other way of showing a place wide and spacious is also illuminated. It is an advantage to choose led ceiling lighting instead of chandelier and pendant lighting. So you have a kitchen decoration that looks brighter and bigger.