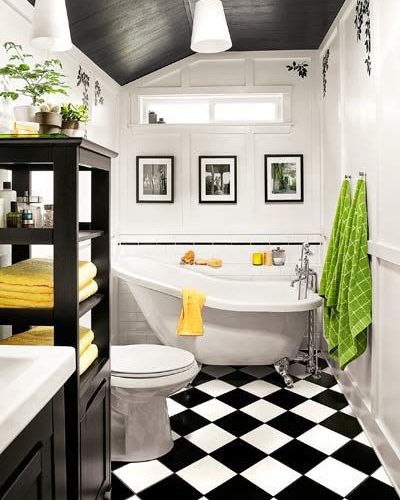 BLACK AND WHITE BATHROOM DECORATION IDEAS
We use it very often in our daily lives, with the black that expresses elegance and richness and the perfect harmony of white that represents purity and cleanliness. It is a very surprising fact that the color which is so opposite to each other is so compatible at the same time. Today, too often we prefer this dual home decoration comes out against us.
Two special colors, black and white. It is the colors that demand courage in home decorating, although it is often used. Do not you ever think about using these colors in bathroom decorations? If you want different styles and touches in bathroom decor, listen to our black and white bathroom suggestions.
When decorating black and white bathroom, first you need to pay attention to detail. For example, you should determine which part of the black color you want to use. Also, it is very important to use accessories. When I say make the bathroom look flashy, you may encounter a dark and boring bathroom decoration.
The black and white bathroom decoration also reflects a minimalist and modern style beside the river. For this reason, you can easily create rich and luxurious bathroom decorations using black and white color without much detail.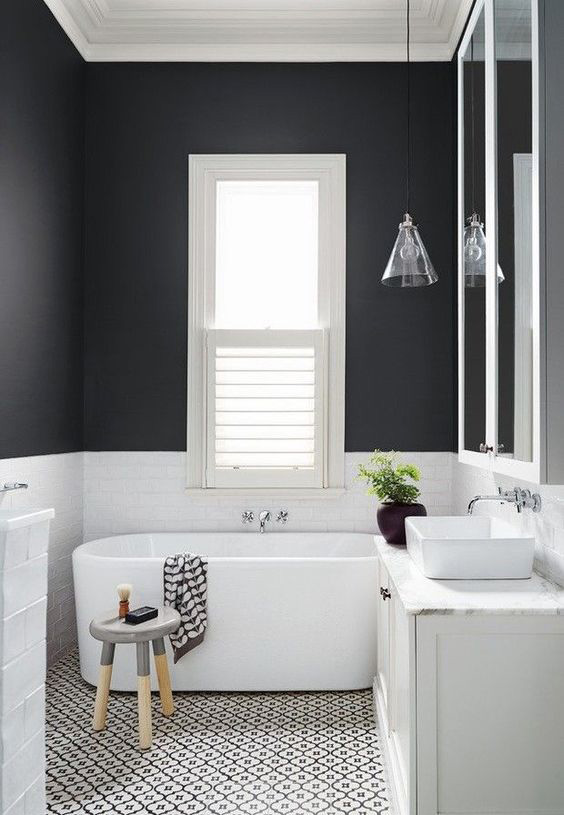 The black color is rather difficult and ambitious for wall selection. Especially in bathroom decoration, black walls can darken us. Instead, you can emphasize by painting a single wall of black. With proper accessory use and white color, you can enhance the decoration.
Instead of bathing the bathroom walls, you can choose custom design tiles on the floor and on the walls. With brightly selected tiles, you can make the bathroom more glittery and add energy to the athmosphere. If you decide to use black tiles on the wall and in the ground, you should use white to balance it in other areas.
Accessories for black and white bathroom decoration are very important. Because accessories that can be chosen contrary to the black texture of the bathroom may show the place suffocating. For this, black and white color balance should be provided well. Gold, silver, copper, metal selections can be an alternative in accessory selection. Particularly natural stone basins, granite, marble adornments are among the right choices.