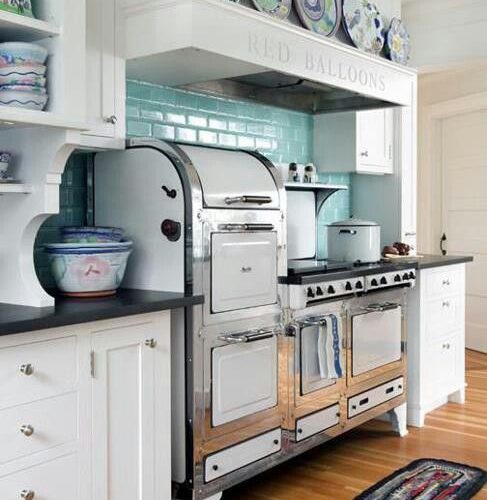 NEW TREND: VINTAGE KITCHEN DECORATION
Vintage kitchen decoration is a good choice for those who want to live nostalgia and who want to get away from the strangle line of modernity people from time to time. In the past, the kitchen was not only used for the eating area. It was also seen as a place where socialization provided and the need for warming was eliminated. Nowadays, those who want to discover this warmth and sincerity have begun to redirect to vintage kitchen designs.
Vintage kitchen decorations have an important place in color. The use of colors that change the air of living and kitchen decorations is much more like this. Pastel colors are an important detail for the classic weather we want to catch on walls and kitchen utensils. We can also see the effects of these colors in kitchen cabinets, curtains and accessories.
The use of wood in the vintage kitchen decoration is the front plan. The preference for a product made of wood materials in kitchen countertops or food table selections strengthens this style. We can also experience the feeling of living in the best kitchen cabinets with aged wood. These cupboards, especially those with glass detail, make this feeling more pleasant.
It is necessary to catch a harmony covering the entire kitchen for flooring. For this you have to make a choice of carpet in colors that are compatible with your vintage kitchen.
Vintage kitchens have an important place to use accessories. Not only furniture and cupboards, but also small trinkets, kitchen utensils, a mirror with a framed wall will contribute to the change in your kitchen.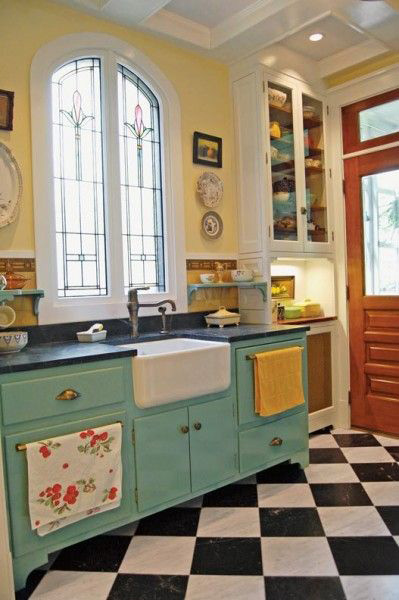 In vintage kitchens that reflect the craving for the past day by day, using wallpapers that reflect flowering and old times rather than cold tile walls contributes to creating a warm atmosphere.