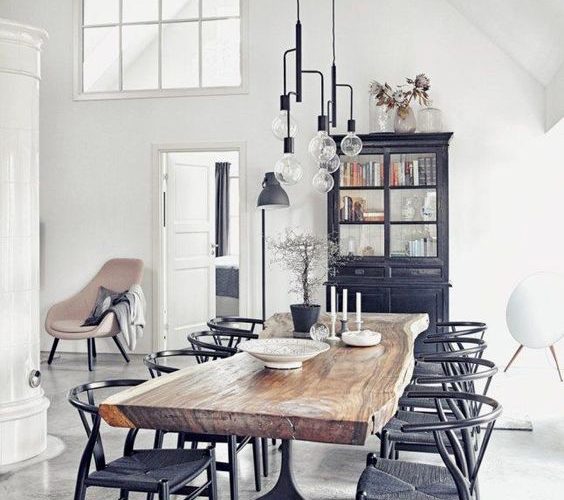 WOODEN TABLE PROPOSALS FOR NATURAL TOUCHES IN THE DINING ROOM
In recent years, there has been a huge upsurge in wood, home decor and accessories. Wood, the eye-baby of designers who want to create a more natural and warm environment, has a great place in home decor. Wooden products used anywhere from floor to ceiling, from furniture to accessories create an impeccable image of the interior. Do not you want to create this natural and perfect image in your dining room?
Wooden dining tables have left their place in polished and luxurious dining rooms in recent years. But over the last few years, wooden dining tables have been on the scene again in the direction of environmentally conscious consumers and changing trends. Wooden tables with a classical and stylish pattern are timeless and also a focus of interest… In fact, the timeless timber is renewable and transformable, making the consumer more attractive.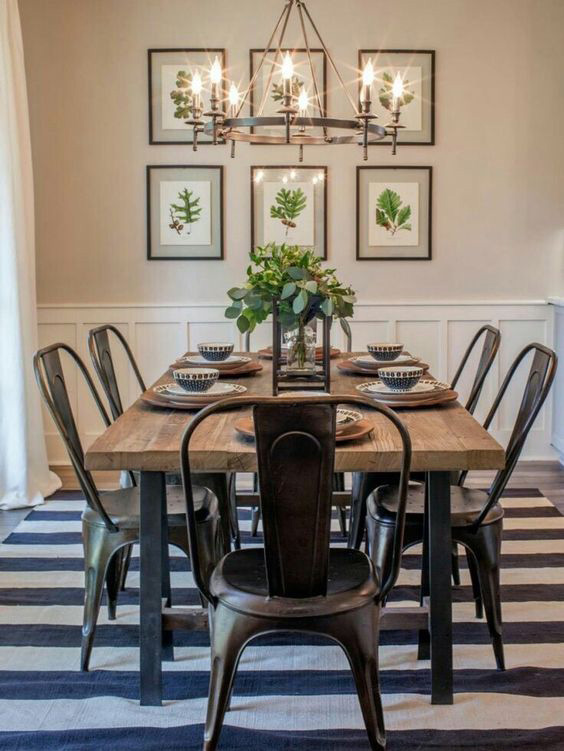 In ancient times, wooden dining tables were used in classical, rustic and farm style decorations. When we are daydreaming, designers can easily use wooden tables even in the most contemporary home decor. This shows us that the wood is versatile. The use of wooden tables with metal accessories and modern chairs softens the heavy air in the environment, providing a natural and intimate living space.
Rectangular tables are ideal if you prefer a large, light dining table. You can create a visual feast with a wooden table that you can use in dining rooms with large families and no space constraints. If you have a small studio apartment or a narrow dining room, the round wooden table gives you both space and a stylish and authentic ambience.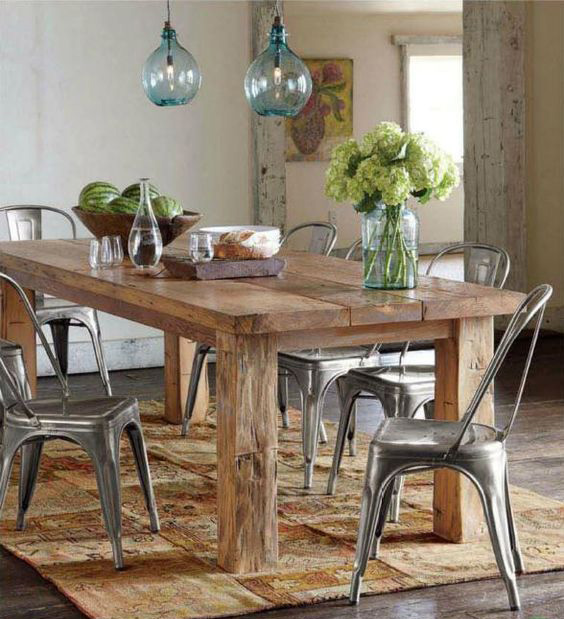 Wooden dining tables and chairs to be used are also very important. Because the table and the chairs are complementary pieces. If you are unsure how to choose the wooden dining table chairs, we have a couple of suggestions. Your wooden dining table does not need to be wood in your chair. Luxury leather upholstery and metallic framed chairs can be combined with your wooden table.
If you want to revive the wooden dining room in modern and neutral tones; add black. Using black on the metal feet of the table or on the details of the chairs will make your wooden table stand out.