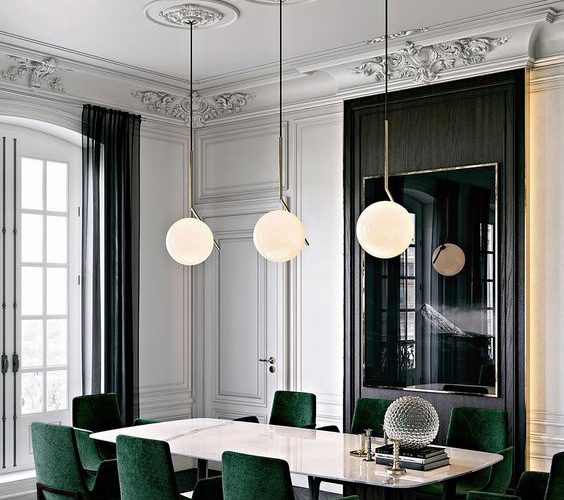 WAYS TO ADD COLOR TO MODERN DINING ROOM
When it comes to the modern dining room, it is a neutral environment in which colors are minimal and clean, straight lines are used. The dining rooms are not only becoming an extension of the living area, but also attempting to visually create a modern space. You should not always look for this visual in style change. With small touches and color changes, you can create this perception.
It is wrong to assume that adding color to the dining room ruins modern charm. On the contrary, in search of a modern decoration, it is necessary to leave a commonplace and go to different colors. This orientation can be made with large furniture or small accessories. The important thing is to make the emphasis good and to get the tones and the harmony in the color selection.
1- Blue and Tones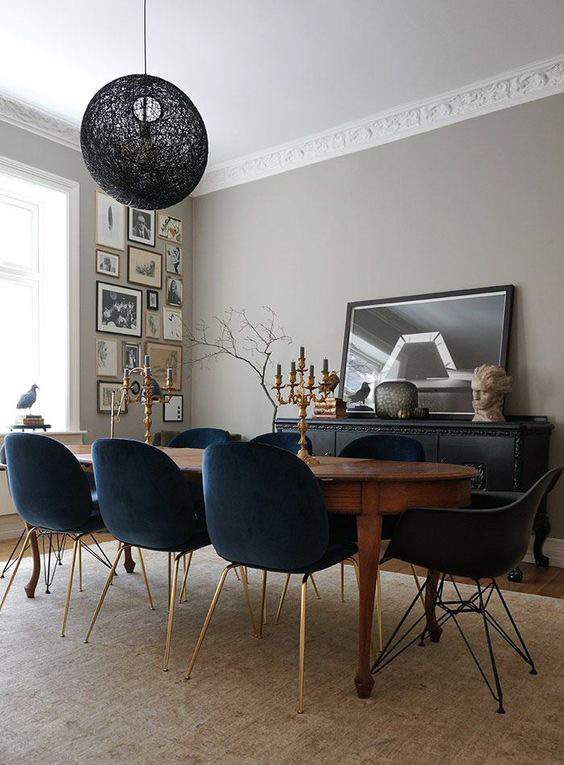 Blue is a color we often encounter in the modern dining room. It is easy to combine because it has both modern tones and is fit for fashion and dark colors. The harmony with dark colors such as black and gray is effective in creating a modern dining room. You can use the blue color chairs to revive the existing dining room without changing the wall color or the room decoration too much. If you do not want a permanent image, you can also add color to your dining room using the blue color in the accessories selection.
2- Red charm
If you are assertive about the decoration of your dining room, you should also emphasize this in your color choice. You will achieve this emphasis in the best reds and tones. Some of us find the reddish decoration to be very ambitious for the color, but it offers a unique look thanks to its brightness and charm. Deep red walls, violet courageous chairs, bright red banquette seating…
3- Yellow dynamism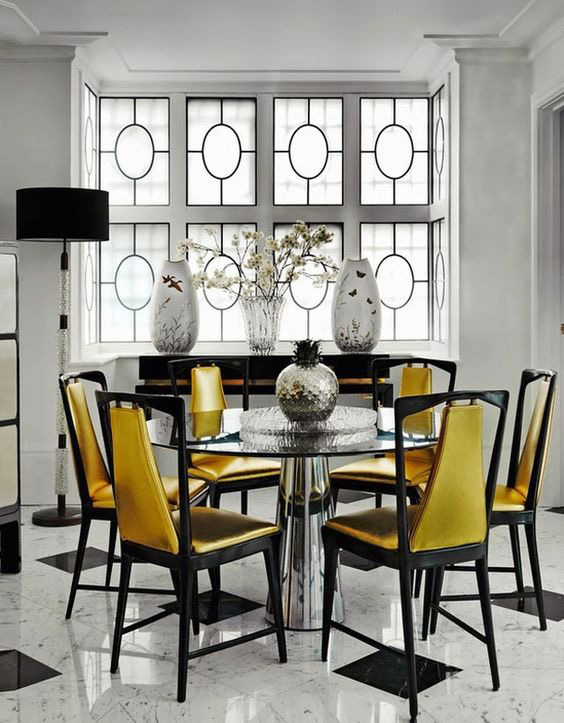 Neutral colors appear lively and attractive when used in modern spaces. Simply bring a yellow seat to the dining room, which is made up of white, black, gray, beige colors and see how the energy of the room changes! The yellow color has a high energy and refreshing character. You will use it in your dining room, the yellow chairs and the dining table will instantly change the atmosphere of the room.