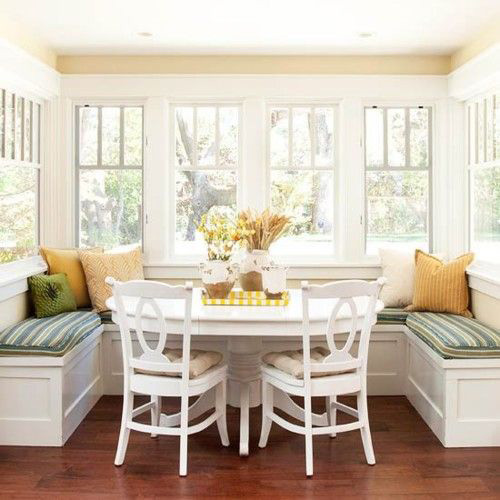 CREATE A SPECIAL DINING FIELD TO YOUR KITCHEN
Fixed or built-in furniture is always the decorative elements that save space for the place. Dining corners from fixed or recessed furniture used in kitchens are also an ideal solution for small kitchens where it is especially important to save space. Having a dining area in the kitchen is a good idea for ease of use and practicality. It will serve you more easily and you will not have to go to a different place outside your kitchen.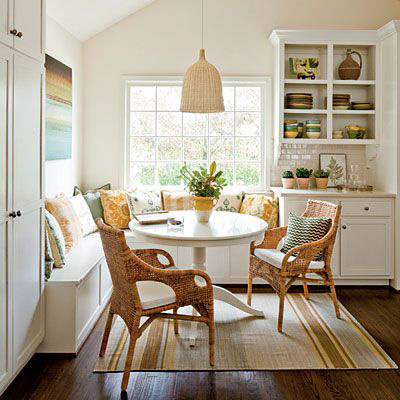 You know the comfort of the food corners. The dining corner is the easiest way to turn your dining area into a living area. Being spacious and comfortable, they become an alternative place to spend time not only at dinner but also at other hours of the day. Sometimes there is no space to put many seats around the dining table. This allows the banguets to be useful in such areas.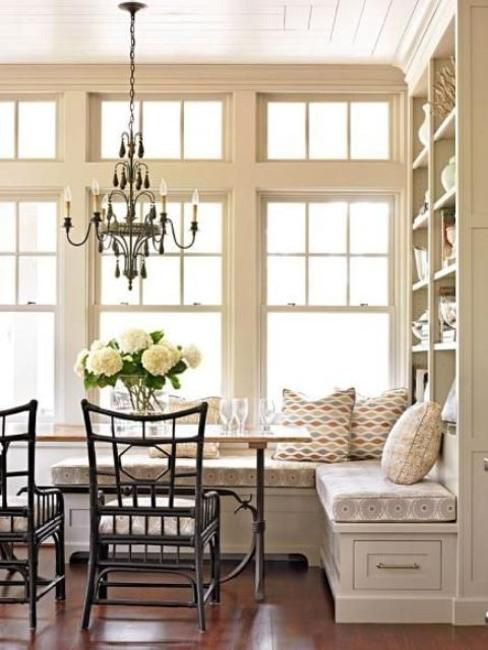 Corner dining sets do not have to be fixed at all. However, for those who want to defeat the kitchen, the solution with the kitchen cabinets creates a more advantageous use and appearance.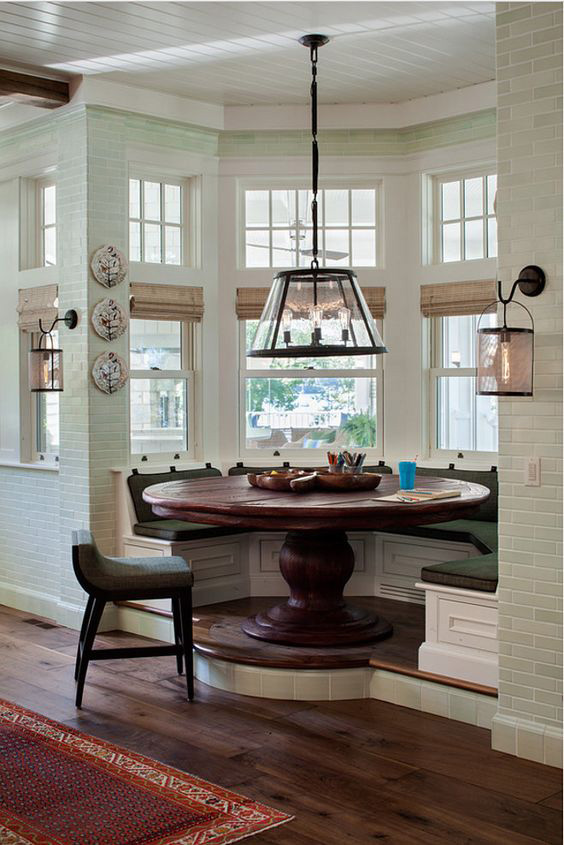 Good evaluation of the corner area in the kitchen provides the opportunity to create an extra comfortable seating area. Especially in the kitchens with curved and polygonal windows, effective arrangement of these areas is ensured. Different surfaces can be made by turning one surface of the table, two surfaces L shape or three surfaces U shape. Chairs can be added to the exposed part of the dining table to match the same style. You will also find your dining corner in front of a large window and enjoy your meals in natural light.
To create a cozy dining area with your kitchen, you should continue to use the colors that you use in your furniture. By using pillows in different colors, you can also create a more comfortable and more lively dining area.
If you want to create a separate, private dining and living area in your kitchen, this design is for you! While you are preparing your meals with your close friends and your friends, you can continue to chat with them and do your job. Create this diverse dining area in your kitchen where you can enjoy your time and eat.