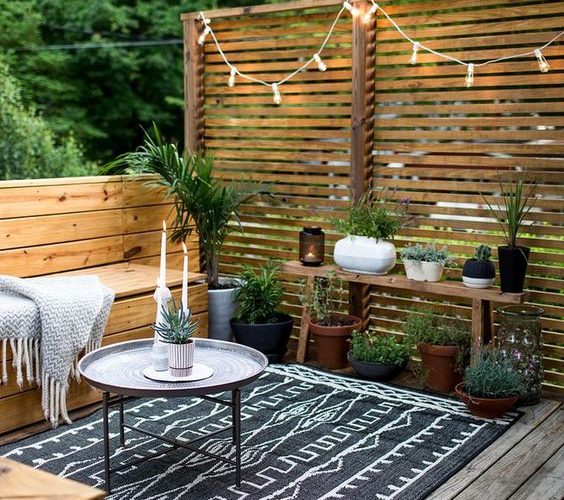 SUMMER PREPARATION: PATIO LANDSCAPE ORGANIZATION
As we know, patios are one of the most valuable corners of our house during the summer. Patios ensure that the hot summer days are cool and enjoyable. Allowing the family to have a great time.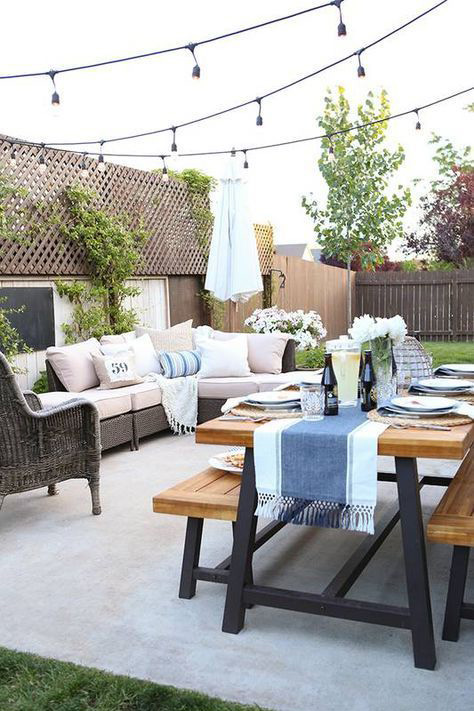 The main elements of patio landscaping are; lighting, furniture, plants and accessories. You should think carefully about these elements when thinking of your patio decoration. We recommend you; if you have a house with a garden, do not neglect to have a small patio. In hot weather you will be the biggest savior on this patio when you are overwhelmed between the four walls.
When choosing furniture for the patio, you should pay attention to the materials used and the nature of the fabric. For furnishings that are suitable for use during the summer months. If you have a wooden patio, choose wooden accessories and colors to provide integrity in the environment, Poly Chairs are some of the most common outdoor furniture pieces, so be sure to check them out.
You do not have to spend a lot of money on designing a new patio. You can also have a new patio by choosing furniture that suits your budget, or making small changes like adding outdoor hanging Moroccan lanterns. Having a cool and spacious environment will suffice. If you have a small patio, do not block the air flow in the environment by filling it with too much furniture. Start changing by focusing on small and small furniture and accessories.
If you want to make a change on the floor of the patio, please choose the furnishings that are suitable for your home decoration and keep cool for summer. Stone, brick flooring or tiles can be alternative options. If your house has a natural stone structure, you can still complete your decoration using natural stones.
The plants are an integral part of the patio. Colorful flowers, bamboo plants are the easiest and aesthetic way to beautify the patio.
Lighting is important in patio decoration as well as in every space. For an impressive and natural-looking patio, the right lighting needs to be done. When choosing the lighting, try to choose the models which are suitable for the general atmosphere of the patio and which are integrated with the furnitures. Provide adequate illumination considering the size of the patio.
You can use natural objects and accessories such as bird houses and fountains for your patio. This way you can prepare the summer by adding cool and authentic air to the patio.