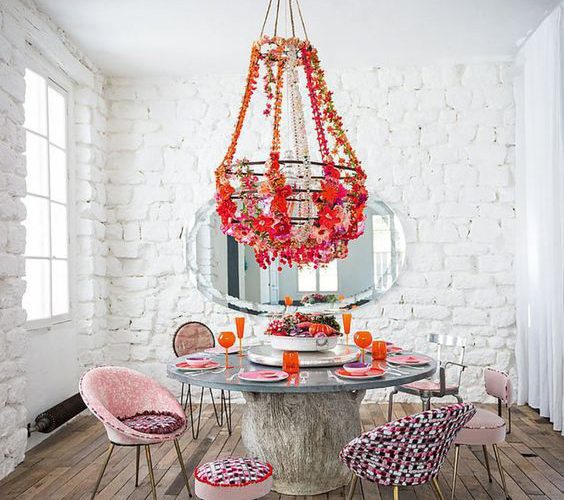 CREATING EFFECTIVE WALLS FOR THE DINING ROOM
The dining room is one of the places that show the food culture and change the ambiance of the house. The decor of the dining room, which allows you to enjoy pleasant and tasty moments with your friends and family, should also be compatible with this ambiance. The best way to create an impressive dining room is to create accentuating walls.
The easiest way to create highlighter walls is to choose coordinating or contrasting colors. You will be able to clearly distinguish and differentiate the dining room from the other rooms with the choice of color. You can also use stone, wallpaper or other coatings to separate the dining room. So you have taken an innovative design step by isolating yourself from ordinary home decor.
For dining room decoration, first choose what kind of environment you want to create. Of course it can be effective in the styles that are associated with other rooms. Apart from the taste of the food and the quality of the place while you eat your favorite restaurant, the other thing that attracts you is the ambiance of the environment. Here, as we have already mentioned, you must first choose the ambience to create the feelings you have in your dining room.
If you dream of a formal and deep dining room, you can use colors like brown, red, green. If you want to create a more comfortable and simple decoration, you can choose light colors in soil and organic tones. If you want to create a natural looking dining room wall, you can use wooden or log shelves on natural stone walls. This might be the solution you're looking for to make the dining room effective.
Color, we said that your walls are easy to accentuate. Another way is lighting… Candles, lighting appliances can change the ambiance of the room by emphasizing your walls.