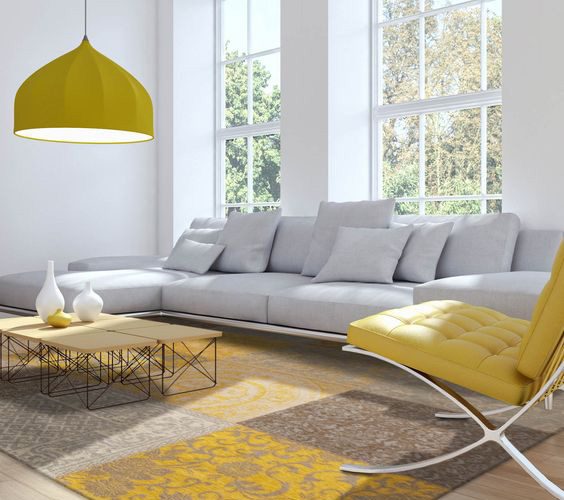 GRAY-YELLOW LIVING ROOM DECORATION
The most commonly used colors in home decoration, together with gray are black and white. But in the living rooms we have a different color offer for those looking for innovation and vitality with these colors. What is this color? Yellow… Are you ready to get lively and creative spaces using the shades of yellow and yellow together with the gray in the living room decoration?
You can make use of the yellow color to color your gray black living room decoration. For example, you can place yellow pillows on your gray seats or add warmth to the decor with a yellow lampshade and accessories.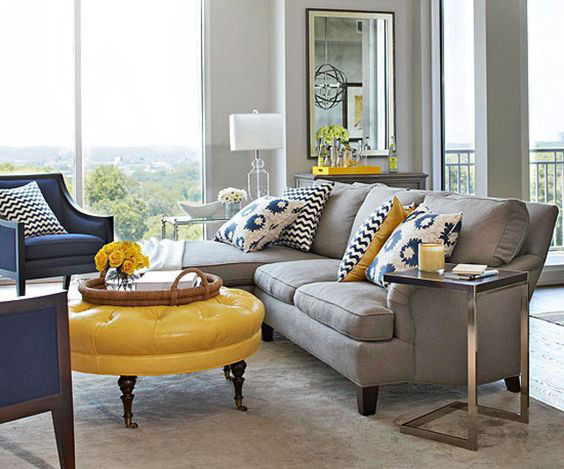 What do you think of a cushion if you are comfortable? Combine your dark gray sofa sets with a comfortable cushion on mustard to create the most comfortable and stylish corner of your home! You can warm up your light gray color with a yellow color by complementing your light gray sofa chair with yellow pillows.
If you have a sofa set with a cream color in the living room, a carpet with yellow colors will be perfect for the floor. You can also decorate your seat with pillows that use yellow and gray colors.
What do you say to add a black color to a living room decorated in gray and yellow colors? You can add a warm atmosphere with the yellow color while you are enchanting your living room with black color which is one of the most suitable colors beside gray color. You will not believe in the harmony of the decoration that emerges from the union of two contrasting sensations!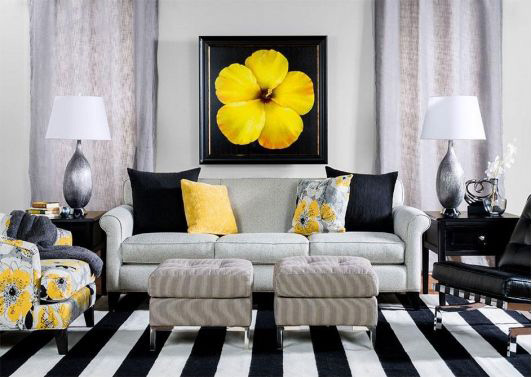 Adding a triple combination of gray, black and yellow to the side adds a splendid living room decoration. With gray seats, yellow cushions and black accessories in the living area, you can get refreshment in the dining area with white color.
You can use gray walls to reinforce the energy of your sofa sets in yellow and tones. You can create a perfect living room with the relaxing nature of gray color and the power of yellow. You can also support your decorations with wooden coffee table and wall shelves.