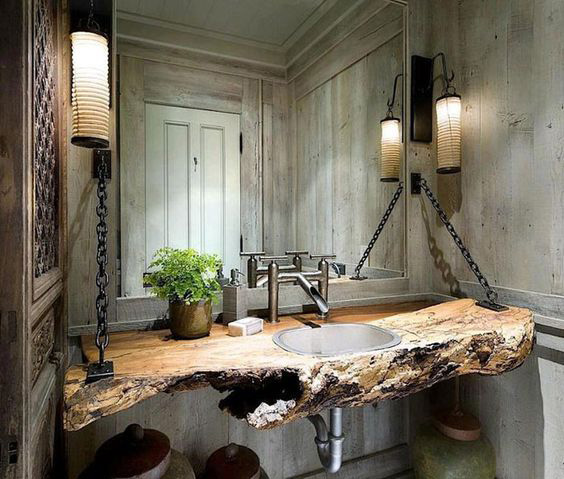 BATHROOM DECORATION WITH WOODEN COUNTERTOPS
Are you not tired of classic bathroom countertops and ordinary designs in your home? Didn't you come to the time of renewal anymore? If you are looking for a friendly and natural design for bathroom, you are in the right place!
In bathroom designs, there was no visual and design anxiety as in the other rooms of the house. In recent years, ordinary designs have been replaced by remarkable models in bathroom decoration. In particular, the conversion to nature and natural product designs began to direct decoration.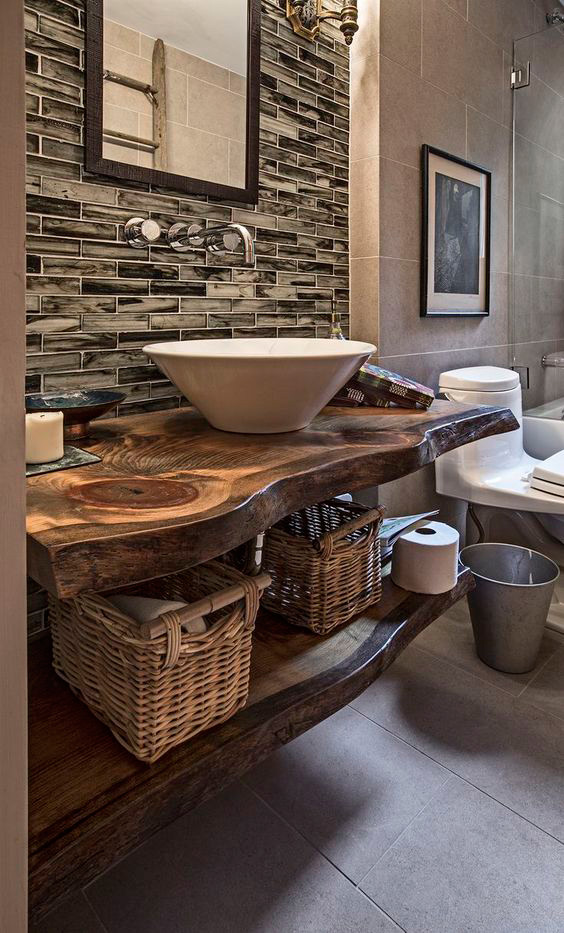 Today, marble, glass, ceramic, acrylic and wood models are the most preferred and used designs among the bathroom countertop models. Until now, most of the products outside the wood were preferred. Bathroom decorations with changing trends and different ideas are renewed with wooden products.
If you want to create a natural and warm atmosphere in bathroom design; wooden bath benches are exactly what you are looking for… The use of wooden countertops has increased considerably in both classic and modern bathroom decorations. Particularly natural, authentic and relaxing wood effect products are a recent favorite…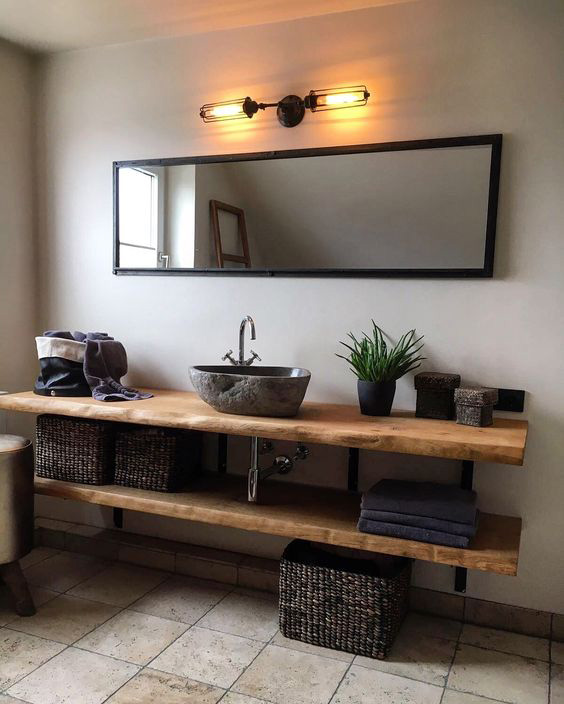 You can make a difference in the bathroom with the wooden benches which are among the examples of modern and luxurious bathroom decoration, and you can catch the stylish and aesthetic look you are looking for. If you like the use of natural textiles in the bathroom, the wooden countertops are definitely your style…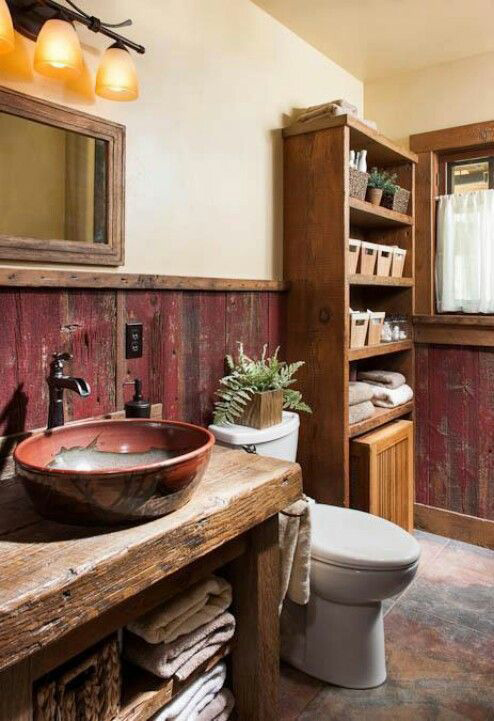 If you like rustic style in decor, wood should be among the indispensable ones. You can turn cold and small areas such as bathrooms into a totally different space with wooden countertops. Wooden benches are also a favorite for everyone thanks to its durable construction that can be used for many years…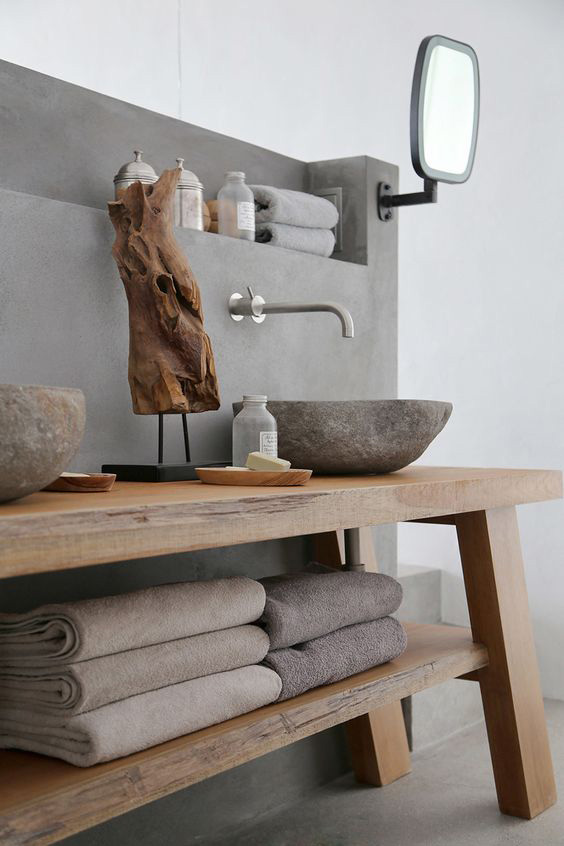 The massive benches that add a unique atmosphere to the bathroom, when combined with metal details, also produce great results. Wooden choice can be an effective choice if you are considering loft or electric style decoration.