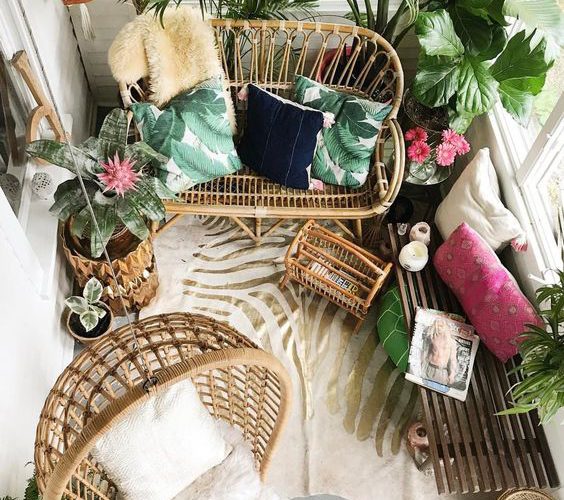 FANTASTIC SUMMER TRIPLE: LINEN – WICKER – BAMBOO
Those who are curious about home decoration know each season with its own unique texture. If the clothes we wear for the summer season and the winter season are different, the situation is the same in the decorations. No doubt, when summer decoration is mentioned, our first material comes from linen, wicker and bamboo. Complete these home decorations with these materials that are most suitable for the summer season and bring you to our natural homes.
LINEN
The linen fabric is always cool in the summer thanks to its large porous texture. In this way, it becomes indispensable for summer. In the home decor you can use linen fabrics in many areas; curtains, kitchens, bathrooms and bed textiles… Thanks to its dirt-and-dust-free structure, the fact that it has acquired a solid place in the décor has made it the foreground.
WICKER
Thanks to its natural appearance, wicker is also an ideal material for summer decorations like linen. Mesh obtained by knitting with plant material such as straw grass and raffia brings the summer spirit to the places where it is used. It is extremely healthy due to its natural and organic and it can change the atmosphere of the house. Especially if you want to feel the summer spirit at home, you should definitely place wicker furniture and accessories in the decor.
In our daily life, we usually see the balconies and garden decoration, now we often see it in home decor. In addition to chairs and armchairs, tables, consoles and stools create a natural ambience in home decor. In addition to furniture, lighting and decorative items are also found. You can create your dream product, especially using DIY projects, and add a different visual to your home decor by improving your creativity.
BAMBOO
Being a part of modern decoration today, bamboo is a favorite of wooden lovers thanks to its aesthetic appearance as well as creating a warm and natural atmosphere in the environment… Bamboo, which is a plant of hot climates, is used in the construction of many products. First of all bamboo, which is a healthy product, faces many users from kitchen furniture to garden furniture, textile to decorative products. If you want to catch Far East wind at home, bamboos might be what you are looking for.