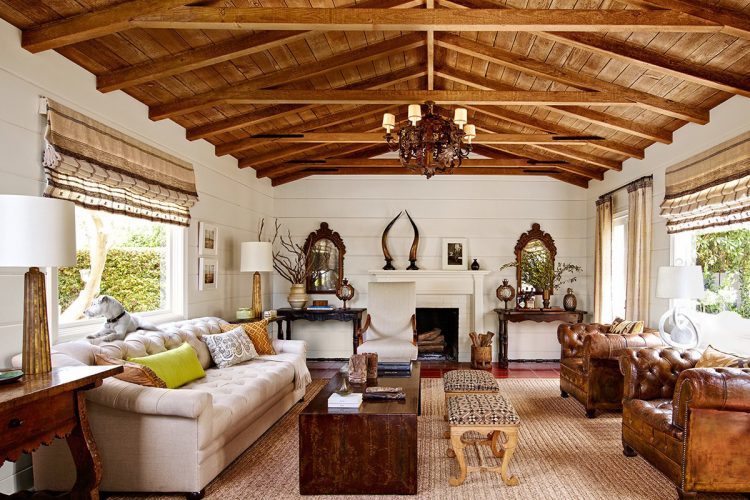 5 SIMPLE WAYS OF REFLECTING SPANISH STYLE DECORATION TO YOUR HOUSE
The Spanish-style houses make a difference with the details inspired by nature. If you want to use Spanish style decoration in your homes, follow these 5 steps we will give you!
1- Be influenced by nature
The basis of the Spanish style is the natural products. Wooden columns, ceilings and flooring stand out in the Spanish-style home decoration, where the wood is used extensively. Wooden products are used in the selection of furniture, furniture is also getting help with wooden look. In the wall decoration, a simple appearance is the most effective method… It is preferred that the walls are plastered.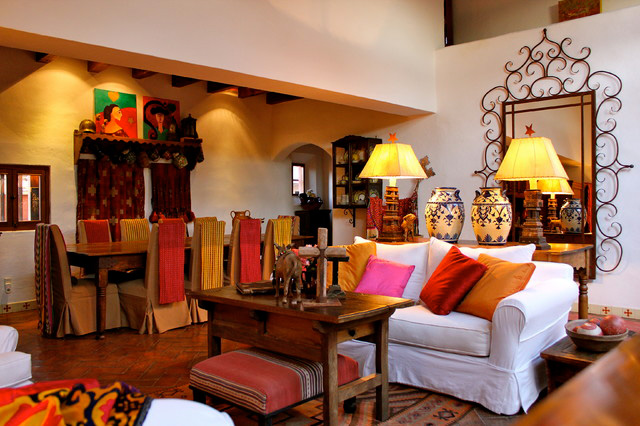 2- Use colors
Imagine Spanish women… Colorful long skirts, fabulous dances… Would not you like to reflect this energy in your home decor? Vivid colors like yellow and red are indispensable for the Spanish style. Vivid colors, especially combined with white, can change the air of the room. Small objects are enough to revive the decoration… You can choose live flowers in the summer season or you can add them to your artificial flowers decorations for the winter season.
3- Add carpets and rugs
You can use Rustic style carpets and rugs in Spanish style. Use brown, burgundy, sand-colored rugs with ethnic patterns as a chic piece of decoration. Start to show your fabulous carpets by choosing a plastered floor or real wood.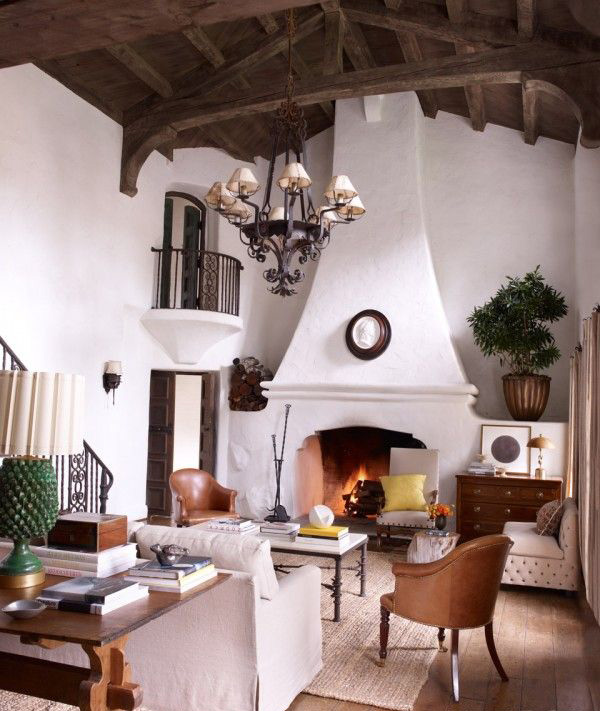 4- Wrought iron furniture
Wrought iron chairs and furniture are an indispensable Spanish style. Wrought iron is used in many places such as bed head, window sill, table, chair, candlestick. Iron can also be used in brown and white colors, as can be used in metal coloring. Instead of bright and ostentatious objects, simple designs are used.
5- Do not forget the accessories
Candlesticks, lampshades and chandeliers fill the eye in Spanish houses where plenty of accessories are used. Accessories such as cushions and pillows, which are used as a demonstration of Latin inspiration, support home decor. While iron and wood materials come to the forefront in accessory selection, soil is one of the preferences. Natural and organic accessories, sculptures made from clay, soil bowls and vases decorate the style.