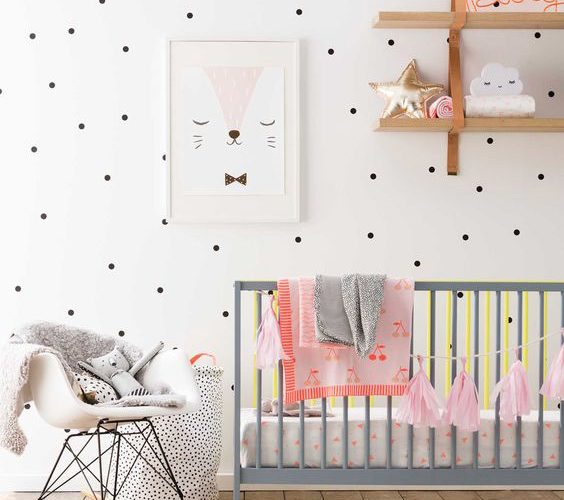 DECORATING ADVICE FOR SMALL BABY ROOMS
The participation of a new member to the family is exciting for parents. Arranging the little baby room, placing the goods, creates a sweet flurry at home. So it may not be possible to see the shortcomings in the decoration of the baby room, or to make the right placement. And if the baby room is small, we may not be able to decide how to place the goods. Babies are small, but their stuff is too much. If you have such a small baby room, let's look at how to arrange it.
You can start by using light colors. We recommend that you use light colors on walls and furniture, and vivid colors on curtains. If the baby room is narrow, you should evaluate the walls and corners well. If you do not even have a place for a wardrobe, hangers and shelves will save you.
It's important that the baby room gets good light. But avoid using too bright light for lighting. You can hang a curtain per bed to help with sleep. You can put items like cloths, creams, wet wipes in boxes and store them under the bed. You can also use a box or net to hold baby toys together.
The choice of bedding in baby room decoration is very important. A small crib selection is ideal. In addition, the choice of a sub-changing unit and a bed with drawers will save you a lot of space. The cradle must be placed away from the window and in a place without air circulation.
With the help of decorative baskets, you can arrange the entire room and add stylish and warm air to the room. You should pay attention to all the materials you choose for your baby room decoration are organic and do not contain chemical dyes.