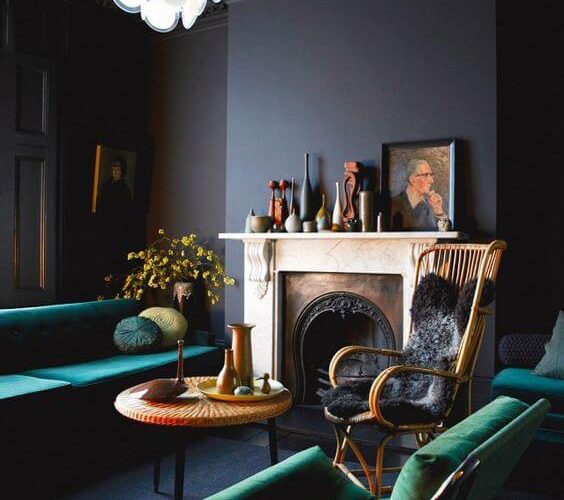 If you want to create a sleek, noble and ambitious home decor, take a look at how the authority should use the black color.
As you know, dark colors make the spaces smaller and darker than they are. Black also comes at the beginning of these colors. If your room is large and light, you can prefer your black color in decoration. But it doesn't make sense to use black in a small, dark room.
When using the black color in home decoration, we need to pay attention to some points. One of them is texture and color harmony. The black color is very sleek and noble in a metal-weighted decoration. But you may not give the desired image with wooden details. Therefore, you should use it correctly in the right place.
If your decor is dominated by vivid colors, you can calm it down with a black color. This way you can avoid color clutter and highlight vibrant colors. Of course, don't ignore the color harmony! By using black color in detail, you can reveal the color you use mainly in the decoration. For example, you can add mobility in this area by choosing a black color in the doors of your white-colored room.
You can make a special corner by painting a wall of your room black. In this area you can hang your stylish tables or your flashy accessories with a nice light.
Black is not preferred in home decoration due to its depressing effect. For this reason, it is approached with prejudice. But the black color reduces the effect of distracting elements as it destroys the light. This also helps to increase the concentration. Note that the reason for the use of black in the study rooms is that.