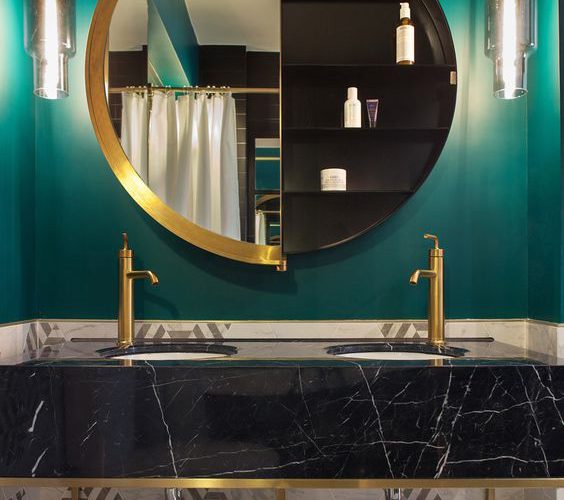 MIRROR RECOMMENDATIONS TO REFLECT YOUR STYLE IN MODERN BATHROOMS
When you say bathroom decoration, you have a lot of details. From the choice of washbasin and bathtub to water installation, from the bathroom cabinets to tiles… But in all of this we forget what is actually the most important thing, or leave it to the last minute. Mirror selection! If you want to highlight the perfect design of your bathroom; you should be attentive and careful in the choice of mirrors.
The bath mirrors have gone a great way, from simple to modern levels and gradually rising to attractive and fancy levels. If you want to renew your bathroom or if you're looking for a change in a small touch, let's look at the newest and most modern mirrors together.
Walk away from the monotonous and classical lines in the bathroom mirrors and follow a geometric path. Steer in bold models, not simple and straight models, but to adapt to your modern and contemporary bathroom. The hexagon and octagonal models in the world in the last period are very popular. You can make a visual impact in the bathroom by following this trend.
The mirror you will use in the decoration is important for your bathroom style and overall ambiance. If you are replacing the existing bathroom, your options should match the bathroom style. If you are undecided about choosing mirrors, or if you do not know what to choose, turn to simple, modern and shiny pieces. A round or rectangular mirror can run your help.
Each bathroom decoration is completed with perfect lighting and a properly selected mirror. Mirrors with LED strip illumination on the side, it saves space and creates a dazzling effect. If you want to create a visual feast in bathroom, you should always use these illuminated mirrors in your bath decoration.