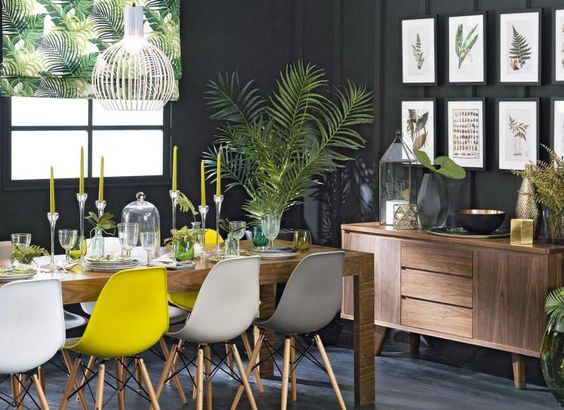 YELLOW-GRAY TREND IN DINING ROOM
Yellow color is the color of the sun that lightened and warms our world. It also represents light, vitality and awakening. So why don't you use such a nice color in your dining room? Or are you afraid to use it in home decorating, as many people think it is an ambitious color? Then you will love the harmony of bright yellow and neutral gray.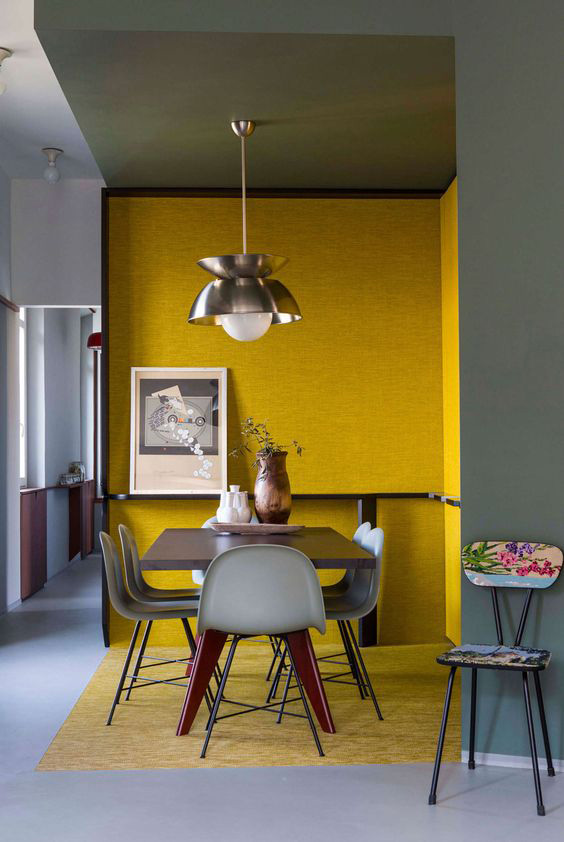 In recent years, home decoration has increased the orientation to bright colors. But using such colors alone can sometimes be risky. When you want to create a vibrant and dynamic space, you can cause color chaos. At this point, neutral colors will extend your help hand. A dynamic color is yellow; you can combine it with a calm gray color.
Gray is ideal in the direction of having a color that adapts with all styles. Allows easy transition between colors and captures harmony. This is also a savior for users who do not trust decoration skills. Yellow is an ambitious color, on the contrary. You can create a simple yet ambitious table in your dining room using the harmony of the yellow and grey.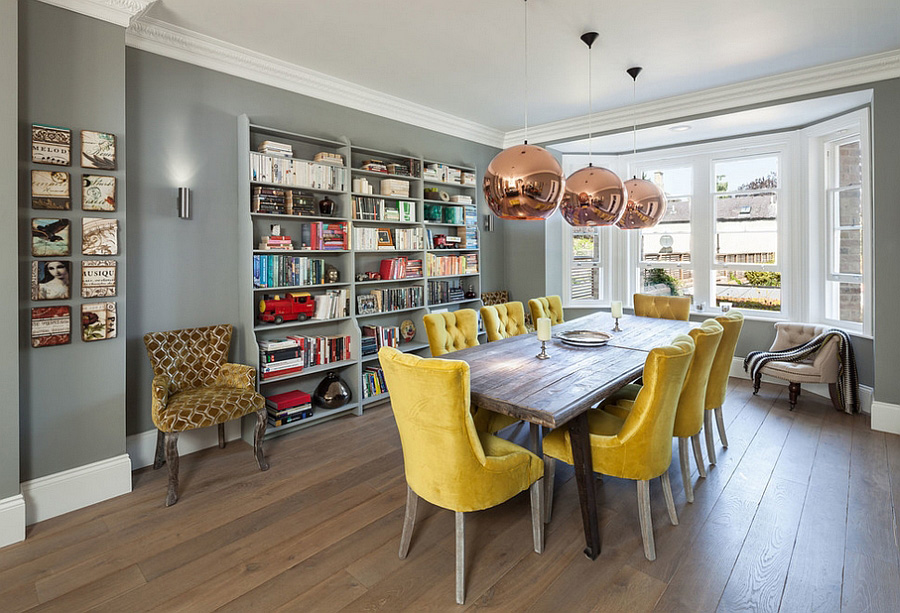 It's easy to liven up if you have a gray dining room! All you have to do is take some yellow chairs and place them around the table… In this way, a remarkable and cool dining room awaits you for tasty dinners.
Another way to bring yellow color to the grey dining room is to use this color in curtains and rugs. You can bring a whole new feeling to your home with little details without a major change. Moreover, if you do not get the result you expect, it will be easy to return to the old look.
The accessories are heroes of the space as in every decoration. If you want to highlight your dining room where gray tones are predominantly used, you can do this with the yellow paintings or wall ornaments.