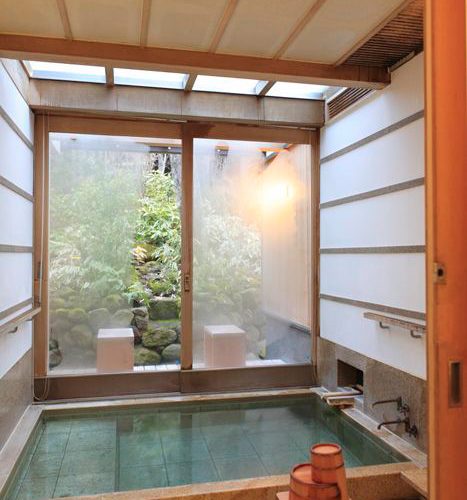 JAPANESE STYLE BATHROOM DECORATION
If you are looking for a bathroom decoration that will rejuvenate you and comfort you, the Japanese style is perfect for you! You can transform your bathroom into a magical area with a Japanese style that refresh and purifies the human body.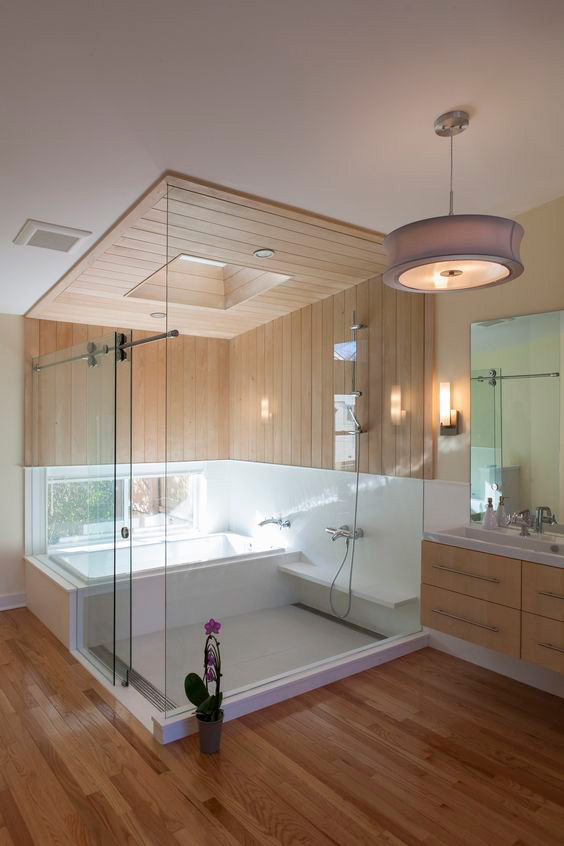 Minimalism and simplicity are not enough for a good Japanese bath. It should also be an ergonomic and natural design that responds to all needs. Care must be taken that bathroom fittings are chosen in the right size and that the furniture and stones to be used are compatible with the Japanese style. If you have a large area for bathroom decoration and are looking for a Japanese bath that will accommodate other rooms of your home; this natural wood-coated design can be what you're looking for. With simple yet stylish and elegant selections, you can best reflect the Japanese style in your bathroom.
You can create a Japanese style bathroom by using the very befitting wood and glass together. You can combine different materials for your bathroom as well as use the different colors together. In the past, bathrooms and bath materials are always one color, and nowadays all kinds of materials and colors can be found. Who can say no to a bath made of bamboo and natural stones?
Don't you want to create a small spa center in your home? You need a warm bathtub and a quiet, dark environment to comfort you. A different bathtub for your spa center can change the air of your bathroom. If you are available when choosing a bathtub, choose a bathtub with creative ideas. For example, a bowl shaped design can be a focus of interest.
Most of us dreamed of a Japanese style bathroom. With granite transformations, white oval bathtub and pebbles… If you have sufficient possibilities and rely on your designer direction, what do you stand to create a great Japanese bath?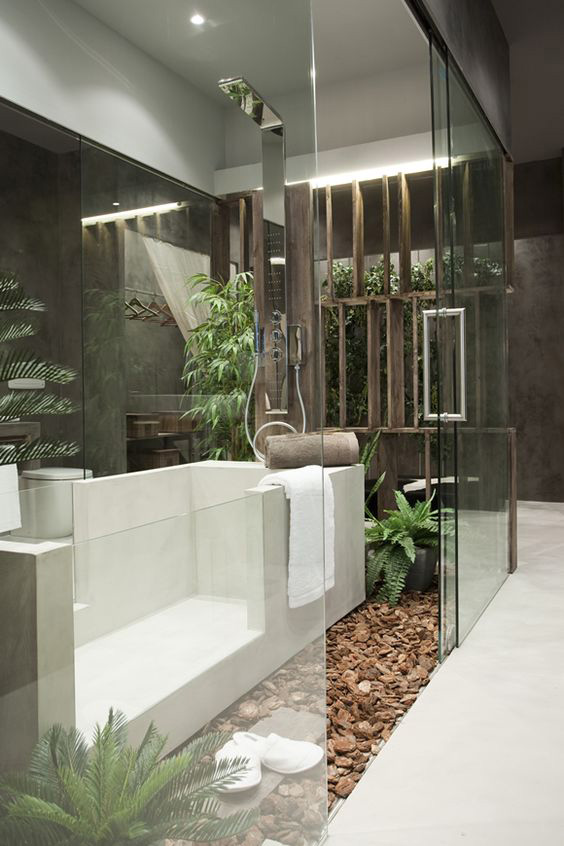 If the minimalism in Japanese style means everything to you, then we have found the way to your heart. A perfect bathroom with a stone and glass covered by white domination is just for you, the best part of it is that you can easily get a glass repair if something goes wrong. It is very important in the plants that you will use with the Far East bath, where naturality and simplicity are in the forefront. Do not forget to put bamboo and colorful violets on the side of the tub.
If you are thinking of a Japanese style bathroom in your home, Feng Shui must be in your interest. If you take a look at the rules of Feng Shui philosophy, you can make it easy to decorate.