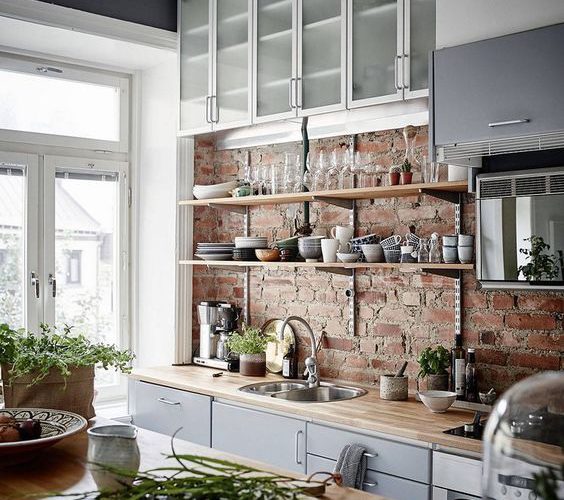 4 SUGGESTIONS FOR THE LIMITED STAY WITH KITCHEN CABINETS
Kitchens are the most used part of each house. It's not just about cooking, having breakfast, and most of the time, we even go to the kitchen to drink water. As the needs increase, kitchens become crowded over time and a kitchen remodeling idea is born. As such, practical and rational ideas run to the aid of kitchen cabinets. Let's look at these ideas for a kitchen remodeling project…
1-    Ceiling Hangers
Why don't you try the ceiling hanger we used to see in restaurant kitchens or large kitchen houses? Remove many kitchen utensils such as pots, coffee pot, pan and bring a professional look to your kitchen.
2-    Wall Hangers
If your ceiling does not have sufficient height for the ceiling hangers, use the wall hangers. These hangers, which are simpler and easier to apply, do not provide a large storage space. But with the right app, you can make it useful. For example, you can use your favorite cups or large spoons to hang them here and keep them under your hand.
3-    Shelves
Shelves are practical and useful solutions for all kinds of items. It's also for the kitchen… You can put your shelves in a suitable place in your kitchen to end the messy view in the kitchen. The only thing you have to pay attention to is; to install the shelves firmly and not load the weight over it. Otherwise, your shelves may bend and your belongings may fall.
4-    Kitchen Wardrobe
If your kitchen has enough size, we have a suggestion to change your perspective on the kitchen cabinet. With these spacious wardrobes, which are an ideal storage area for your kitchenware, you can handle the cabinet problem. The most important and beautiful feature of these cabinets is that when the doors close, they turn into a wall…