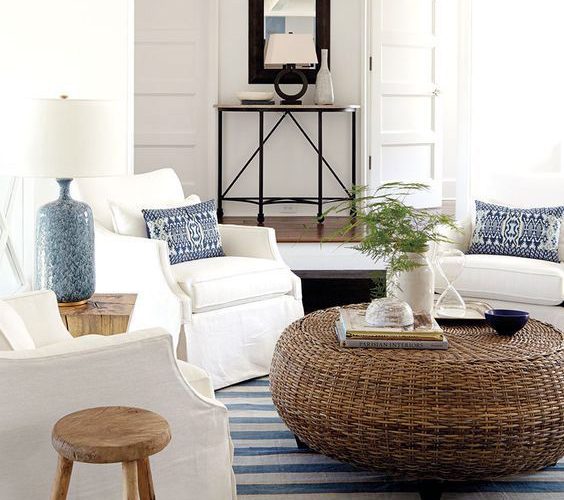 REFLECT THE BEACH CONCEPT TO YOUR LIVING ROOM
Sun, sand and cool waters… The only things that relax our souls and make us happy… Wouldn't life be nicer if we could put all this in our habitat? He dreams of living in a house by the sea, but if your possibilities do not give a hand; we will give you a secret. With the ideas of the living room where you can yearn for the beach, your home is now at the seaside!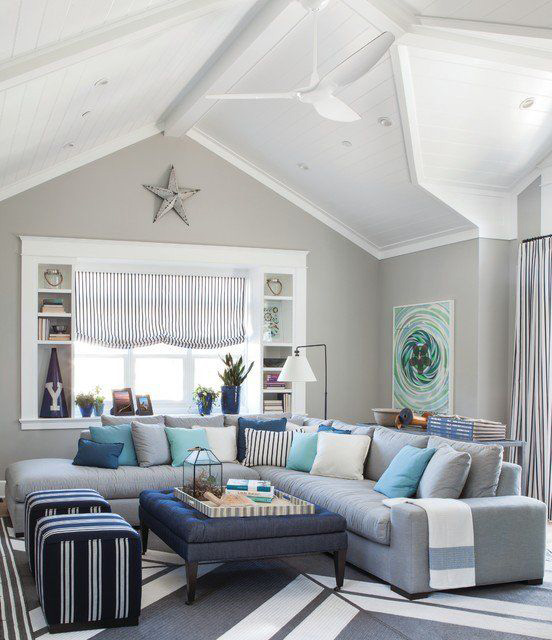 First, we start with the colors. Stay away from the gloom of the dark tones. Focus on light colors, tones from nature and floral colors that bloom. Use the shades of blue to bring the magic of the sea or the ocean to your home. Dark blue, turquoise, navy blue… It will give you depth and comfort in your living room. And of course the white foams that come out of the waves… Bring the fascinating beach concept to your home by using the white color that will help you while providing the color transitions in the room.
Wicker chairs and navy blue cushions are ideal for living rooms where white color is used. Provides to contrast and balance in the room. For the place, the choice of a light sandy color carpet brings a sunny beach day home.
The beach concept reflects the best in your living room with accessories. You can beautify your living room with seashells, which can be exhibited in glass fanus, or decorate your room with fragrant colourful flowers. The treasure chest is a good idea if you want to create a mysterious atmosphere in the living room…
Taking advantage of daylight is the number one rule of the beach concept. Light color curtains and natural light make the room more free and airy. Open all the windows and shutters from roller shutters Melbourne to let the wind roam in your room. So you can feel yourself on the vast beaches where the wind dances.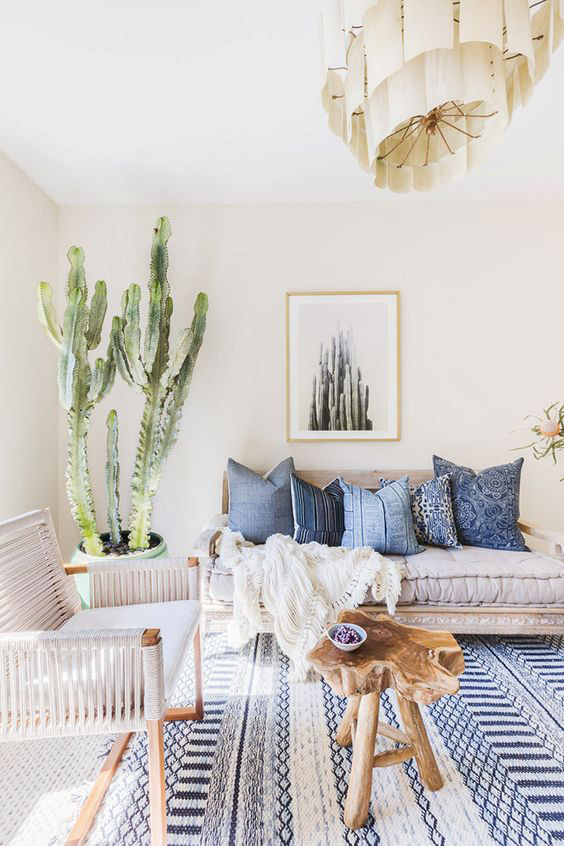 If you showed a tendency to neutral colors in decorating, you can use wooden elements to compensate it. Or enjoy the contrasts… You can use the beach concept with rustic wooden furniture to reveal a daring and captivating decoration.