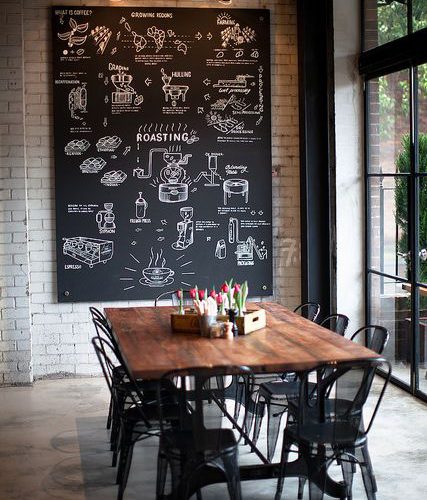 USE IN THE HOME DECORATION OF THE BLACKBOARD
The most practical way to reflect your inner world and your creativity to walls, home decor, in short, your living space is the use of blackboard. The easy way to combine a blackboard with surfaces and decorative objects; take the blackboard paint, paint it and wait for it to dry. If you are wondering where you can use the blackboard, an out-of-the-ordinary idea for home decorating, let's take a look at the ideas together…
The fact that black wood paint can be applied on almost every surface pushes the boundaries of creativity. If you are counting on your creativity and handicraft, you can now decide for yourself what you can do. You can add a difference to objects that are old or bored with your image, you can easily apply them in places like children's room, kitchen, study room.
If you like black color, you can create fun, useful, livable environments with blackboard walls that you can apply to any room of your house. You can write the message you want or you can picture.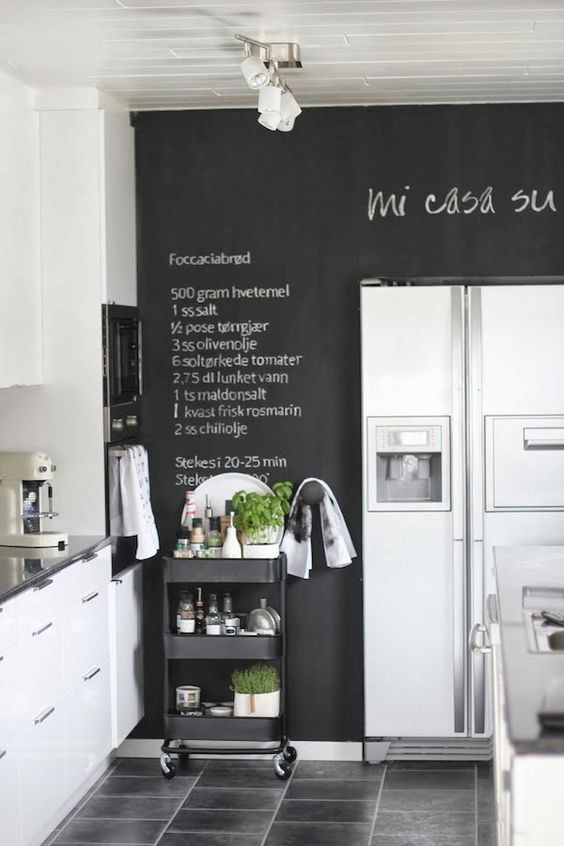 You can apply the blackboard, which has a lot of applications in kitchens, to the kitchen wall, cabinet doors and kitchen door. Whether you want to paint a wall with a blackboard or hang your blackboard pano wall… You can also inform the household by writing the shopping list, the day's menu on the blackboard. As you cook your meals in your kitchen, your children can draw pictures of the blackboard.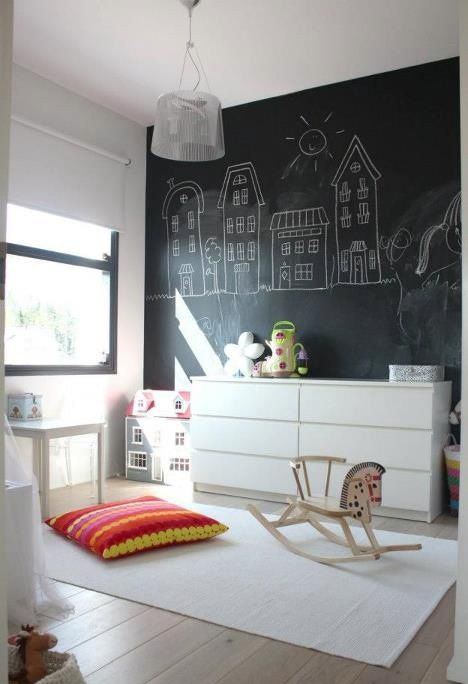 You can see your children's imaginary world on this board with the blackboard, which is both functional and creative for children's rooms. At the same time entertaining for your children, show your skills in the blackboard and children's room decoration that will help in your studies.
You paint a wall with black wood. Place your work desk in front of you. You can use the blackboard in your study room and use it to create a stylized image to use as a clipboard to take notes.
You can use it in your living room, you can draw the picture you want on the blackboard and use it as a work of art. The blackboard paint with alternatives in various color choices and tones such as green, dark green, orange, burgundy, light blue and black will add mobility to the space wherever it is applied. You can also get an unusual look in your decoration by finding application areas in your home.