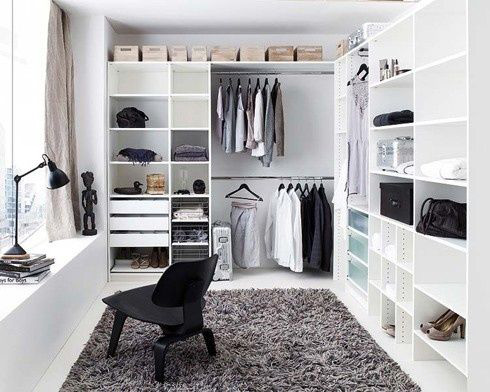 DECORATION IDEAS FOR THE CLOTHING ROOM
If you are bored by the crowd in your bedroom and need a garment room, you can decorate a small room you do not use as a garment room. In addition to a room you do not use, you can also create a small dressing corner in your existing bedroom. So you can get a useful cabinet layout.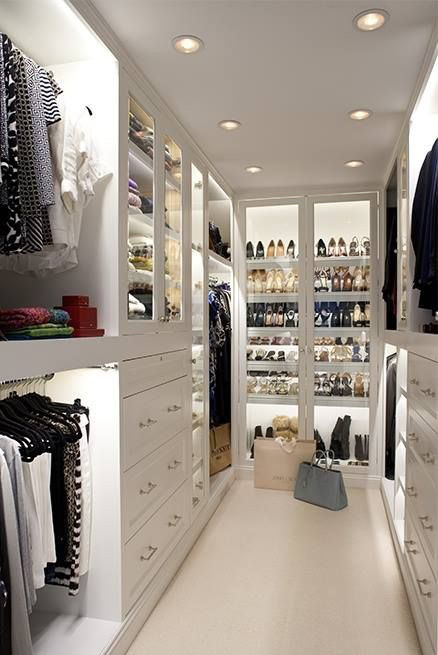 For dressing room rather than large areas, you need a well planned area. Even a small area can be made very functional. It is possible to create a functional dressing room with a combination of drawers, hangers and shelfs.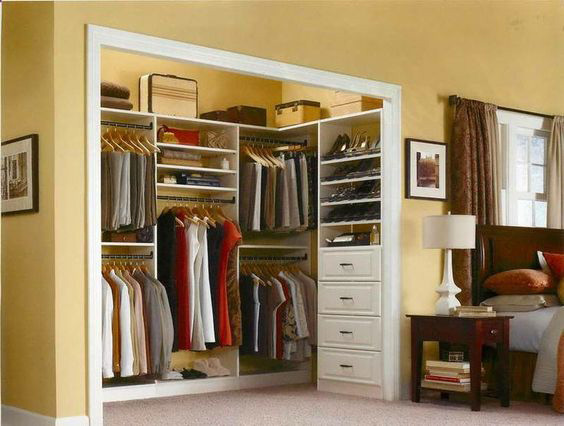 Your first option is the outdoor dressing room model linked to the bedroom. You have to have a large bedroom for this. You can use the screen to divide the space or position your wardrobe appropriately. You can take your bed in the middle of the room and prepare a dressing section behind your bed head.
As an alternative to placing your bed in the middle of the room, you can place a decorative screen in a convenient corner of your room. You can create a dressing section by separating a corner from your room with the help of a screen. To make a corner in this way, using the open rack system on the walls will be the right choice. Otherwise, a large wardrobe and screen may cause a crowded appearance in your room.
If you have a small room, you can shelve it and make it a dressing room with the necessary units. This area may be a room independent from the bedroom, or it may be an interior room connected to the bedroom. If your space is not big enough, you can use a sliding door as a closet door. So you can place a puff in the middle area.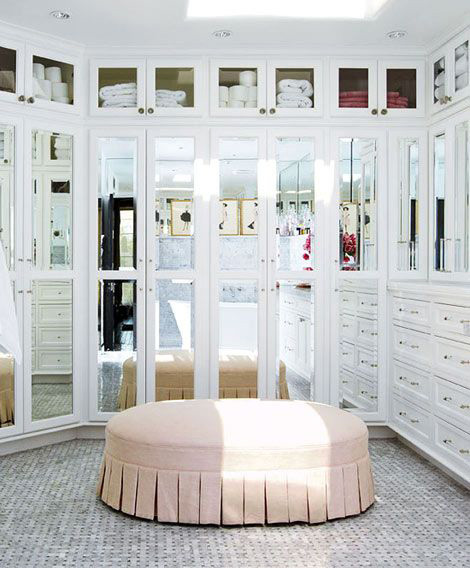 The most important piece of clothes cabinets is the mirror. A mirror that you can see all your body in one go will be functional. Moreover, the mirror adds spaciousness to the space.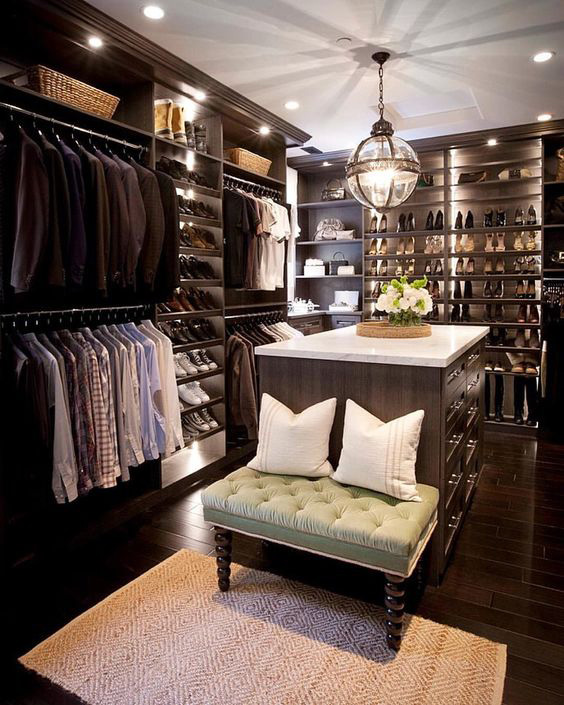 It is very important to illuminate the dressing rooms as well as the other parts of the house. In the yellow tones that create daylight effect, bulbs, spots from the right spots, and a lighting design that will not cast unnecessary shadows should be done.