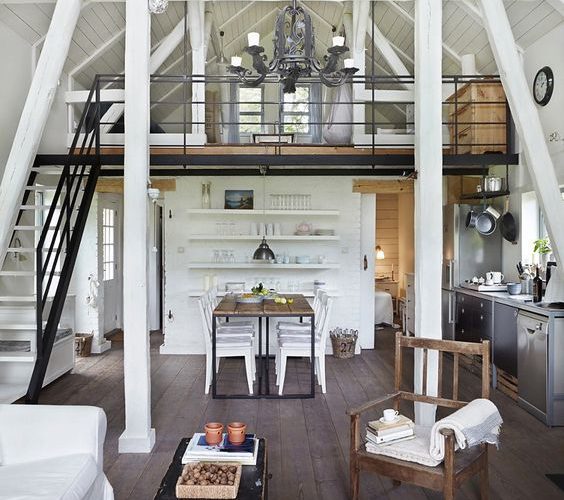 MICRO LOFT STYLE IN LITTLE HOUSE DECORATION
The origin of the loft was based on the 1980s, used in areas such as unused buildings, warehouses, factories. Over time we started to see examples of modern loft decorations in apartments. Loft style, which we are used to seeing in houses with high ceilings and large rooms, is now frequently applied in small home decorations. For loft style, the most trendy home decorating style of recent years, big spaces are no longer needed. It is possible to create wonders with loft design in small spaces…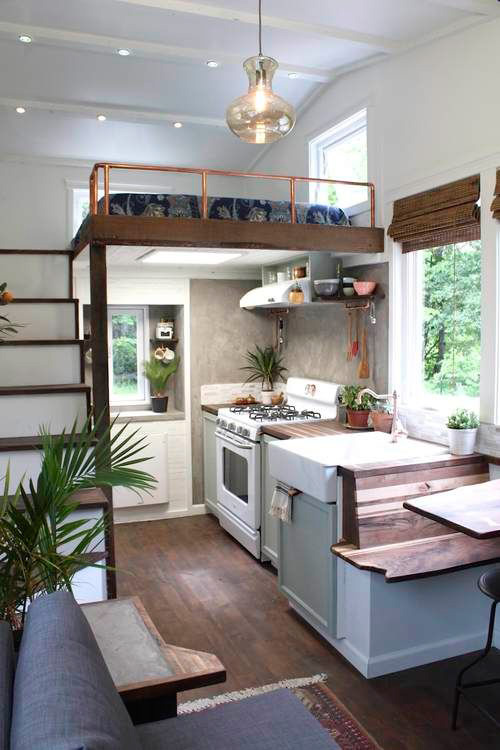 We can call it micro loft to apply loft design to small houses. It may not always be a big and spacious place in your hand. But you can also decorate a small area with an open-plan concept in a micro loft style. A small house with a high ceiling is ideal for the application of the micro loft design. It is very easy to create a spacious living space that integrates the high ceiling with the right method and decoration style.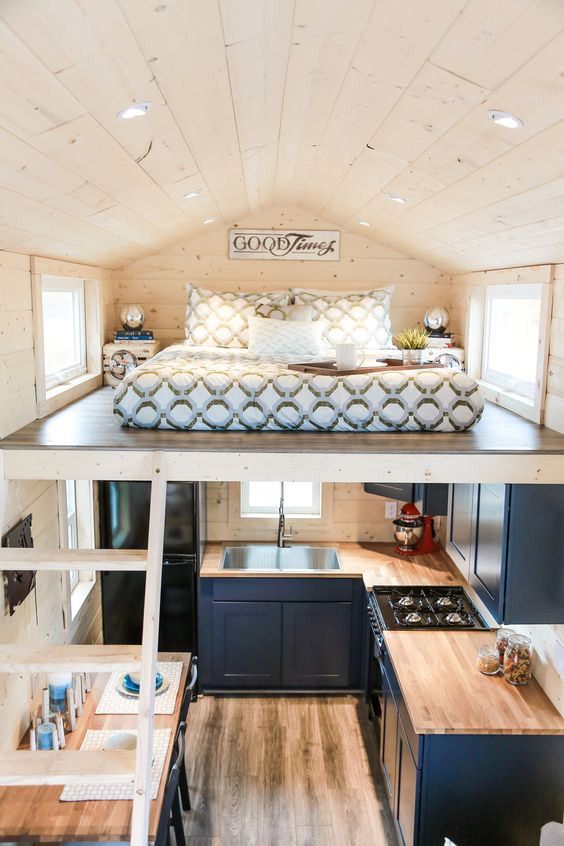 First of all, we have to get rid of divider walls separating and breaking the space. In short, it was time to say farewell to the room. By removing the boundaries between the rooms; we are removing the seating part and the bedding part, the dividing walls between the kitchen and the living room part.
It is necessary to organize the interior well in order to create loft style in small houses. Practical, functional and modular furnishings are life saver pieces in small houses to use. In open kitchens in micro loft style houses; it is important to use practical furniture that can be a table when opened and used as a shelf when closed. Use the kitchen as much as possible and light colors are the best solutions.
The uncompacted concrete appearance used on the wall or in the ground is the most prominent feature of the loft style. The place can give an old factory or warehouse look, you can create cool style at home.
Micro loft should be as small and small as possible in decor. Materials such as metal, wood are the most used furniture accents in this decoration. Plain and sophisticated furnishings, raw wooden stands and industrial furnishings are the most striking pieces. Lighting is also important in loft style as it is in every place. It is effective in large and spacious displays as it is a good lighting choice place at the right size.