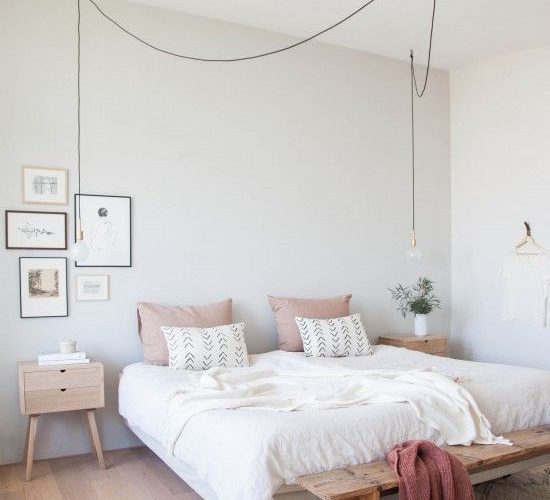 SUGGESTION FOR BEDROOM DECORATION: MINIMALIST STYLE
Who could say no to a quiet bedroom with peaceful, calm colors? Rediscover your bedroom with the relaxing effect created by the minimalist style of the place! This trend, responding to all the needs of modern architecture, supports the simplicity and quiet.
Nowadays, there are many innovative ideas for home decoration. These ideas are often oriented to a trend, fashion or philosophy, but are basically based on style. Minimalism, one of the greatest currents of the past 10 years, has emerged in the direction of these ideas. Apart from music and art, our social life has been infiltrated in time and our life has been included in architecture and decoration. Are you curious about the effects of the minimalist lifestyle, where peaceful and calm colors are frontal, in the bedroom decor?
As you know, colors are very influential on human psychology. For this reason, the energy and color of the products used in decoration are very important. The use of pastels, soft and calm colors in a minimalist style has created a new perception in the decor. Black, white, grey… It was cold colors that were not preferred much earlier. They found space for themselves in the decoration. It is easy to create a tranquil bedroom in a style where cream and tile tones are used extensively.
The most important feature of minimalist decoration is to escape the furniture crowd. Unnecessary items must be stored in cabinets. Bedside lighting, lampshades are generally preferred from plain and geometric shapes. Wall decorations are not needed. If you are thinking about artwork for wall decoration, it should be a single and large picture table. You can start this trend in your home by creating comfortable living spaces that meet only the needs. There is no place in minimalist style with non-natural, bright and artificial colors. The most natural state of wood is preferred for furniture. Make more room for yourself in bedroom decorations using plain colors, comfortable and functional furnishings.