MOROCCAN WIND IN DINING ROOM
Don't you want to move the different cultures and traditions into your dining room? Morocco, which hosts many cultures such as Asia, Europe, Africa and the Middle East, also reveals its richness in decoration.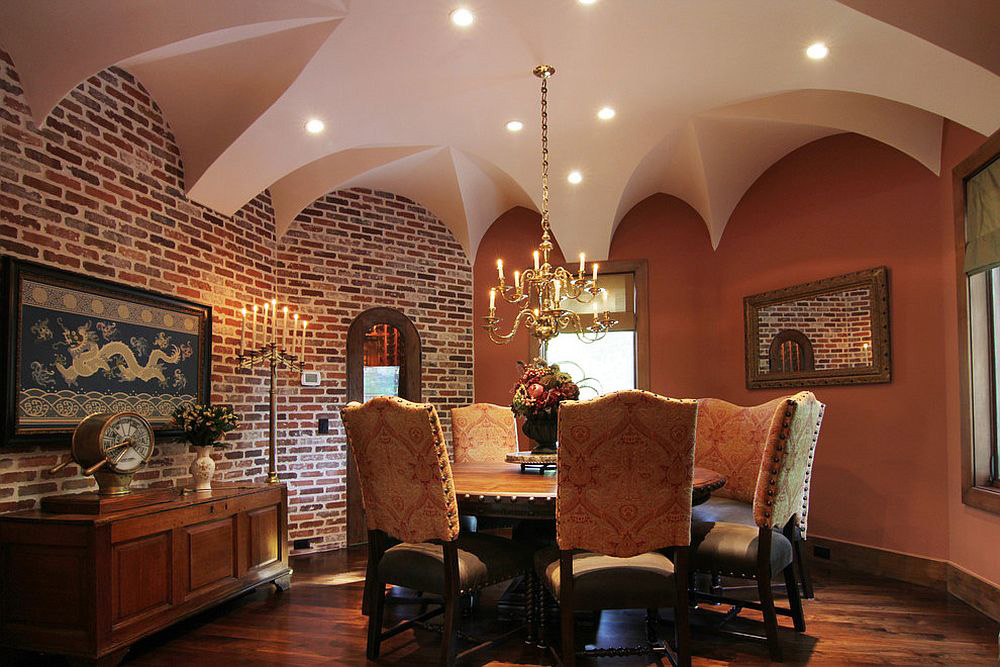 You can try many different things for the Moroccan style dining room. You can be impressed by a Bedouin tent or you may want to create the charm and splendor of the palace houses in your dining room. With a bohemian dining room, you can also reflect Moroccan style decoration, with stylish and flashy objects…
Colors and patterns are in the foreground in traditional Moroccan style. Fancy chandeliers, patterned fabrics, beautiful carpets and rugs from each other… Warm, earthy tones and textured walls are among the essentials of the Moroccan style. You can also create a modern and contemporary Moroccan style with native patterns and colourful tiles.
If you want to create Moroccan style in your dining room, you do not have to make big changes. It is possible to do that by adding small Moroccan touches to your existing dining room. For example, choosing a Moroccan style illumination for your dining room team is an excellent idea. Lanterns and carved stalactites can help you to illuminate. This allows you to carry the Mediterranean air into your home without making a big decoration change.
You can combine contrasting poles in Moroccan style decoration. How does? For an accompany your Modern dining table and chairs; you can use a Moroccan style, a fancy wooden buffet. This allows you to map different styles of furniture and get great results.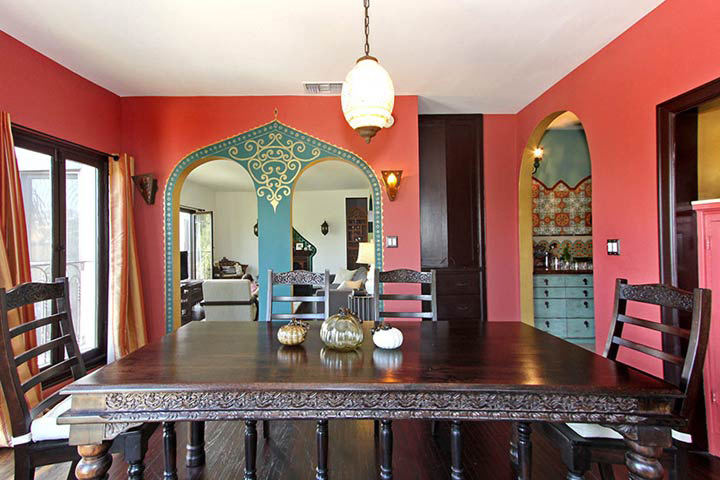 Carved and ornate wooden buffets, colourful pillows, walls decorated with red and orange colors… You won't want to get out of the exotic influence that Moroccan style has created in your dining room! If you are bored with modern colors and the monotony, the Moroccan style is perfect for you!